Technology has revolutionized the way people learn, develop, and improve themselves.
Online learning, personal improvement apps, virtual reality, social media, and wearable technology have all opened up opportunities for personal growth.
These advancements allow everyone to take control of their own development and become the best version of themselves.
Technology has enabled people to access resources that will help them grow in various aspects.
As technology advances, people see the integration of its advancements in their personal and professional lives. Technological advancements have brought about systems and tools that have created great opportunities for career growth and personal improvement.
This revolution isn't limited to the productivity and profitability of organizations, but it also inspires personal growth and development. This article will discuss how technology is helping in training and personal improvement.
Online Learning
Integrating classroom-style education systems and online learning platforms has revolutionized the training industry. Online learning has become a vital aspect of training and education. Regardless of geographical location or time constraints, learners can attend classes and workshops from the comfort of their homes or any place that suits them.
This is an example of how technology has improved the training industry, allowing professionals to seek education and training at their own pace. For instance, learning a specific language or a new skill can be done through online learning platforms offering courses on various topics.
In addition, skills improvement training courses are also available online. For example, a driver can take an 8-hour basic driver improvement course online and gain the necessary knowledge and skills to stay safe on the road. This enables a person to stay current on changes to driving laws, safely operate a motor vehicle and become a better driver.
Virtual Reality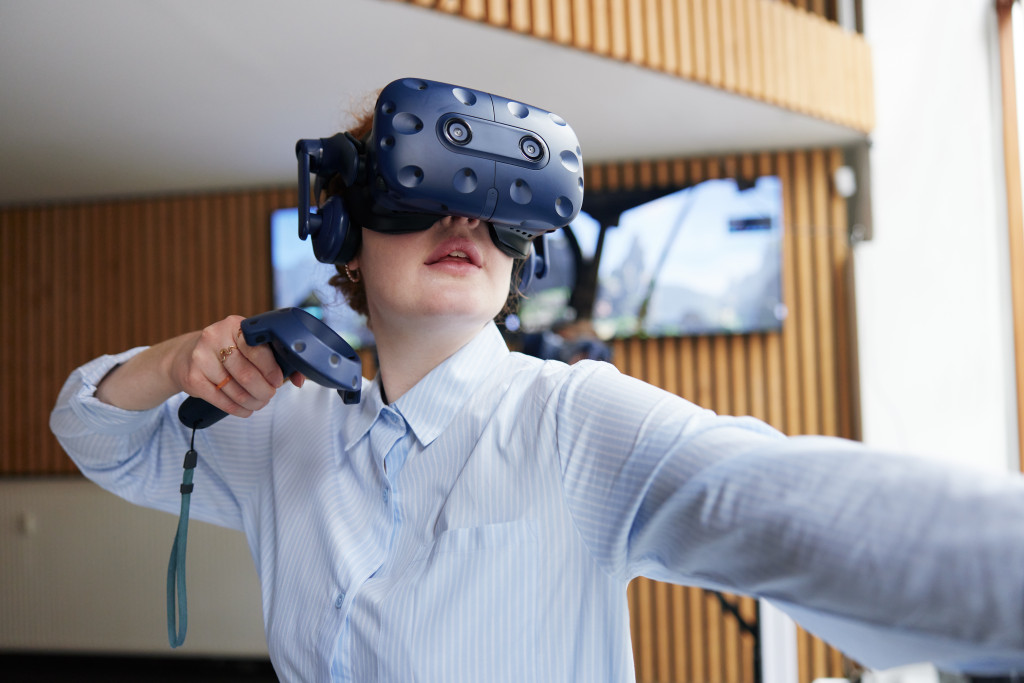 Nowadays, virtual reality technology is becoming more accessible. It presents vast opportunities to change how we learn and develop. With VR, learners are immersed in a realistic simulation of their learning. It makes learning much more engaging and fun. Technical and industrial training programs have widely adopted virtual reality learning, allowing learners to have on-the-job experiences and eliminating any associated risks.
Social Media
When mentioning technology and personal improvement, it may not be at the forefront of people's minds. Still, social media has seen a noticeable integration with apps like Instagram and Facebook Live being used by experts, professionals, and talented individuals to share tips and tricks on health, wellness, entrepreneurship, and other areas of personal development.
Social media has revolutionized personal improvement as it presents various opportunities for individuals to connect and learn from experts and others passionate about personal growth.
Wearable Technology
Wearable technology can monitor various activities associated with personal growth, health, and fitness. For instance, smartwatches and fitness trackers can help users monitor their sleeping patterns, exercise frequency, and calorie intake, among other essential body metrics. Wearable technology is critical to personal growth as it records data that help individuals monitor and improve their personal development.
Personal Improvement Apps
With just a few taps on your screen, you can access a wide variety of tools and resources to help you become the best version of yourself. From fitness and nutrition to mindfulness and productivity, tons of personal improvement apps are available at your fingertips.
Fabulous
This is an app that focuses on building healthy habits and routines. Whether you want to start meditating, drinking more water, or exercising regularly, Fabulous helps you make the practices necessary to achieve your goals. The app features personalized coaching, a built-in daily planner, and a library of science-backed content to guide your journey toward personal growth.
Headspace
If you're new to meditation, then Headspace is a great app to start with. It contains hundreds of guided meditations and mindfulness exercises to help you reduce stress and anxiety, improve focus, and sleep better. The app is designed for people of all levels, from beginners to experienced meditators. It even offers a free trial version to test before committing to a subscription.
Elevate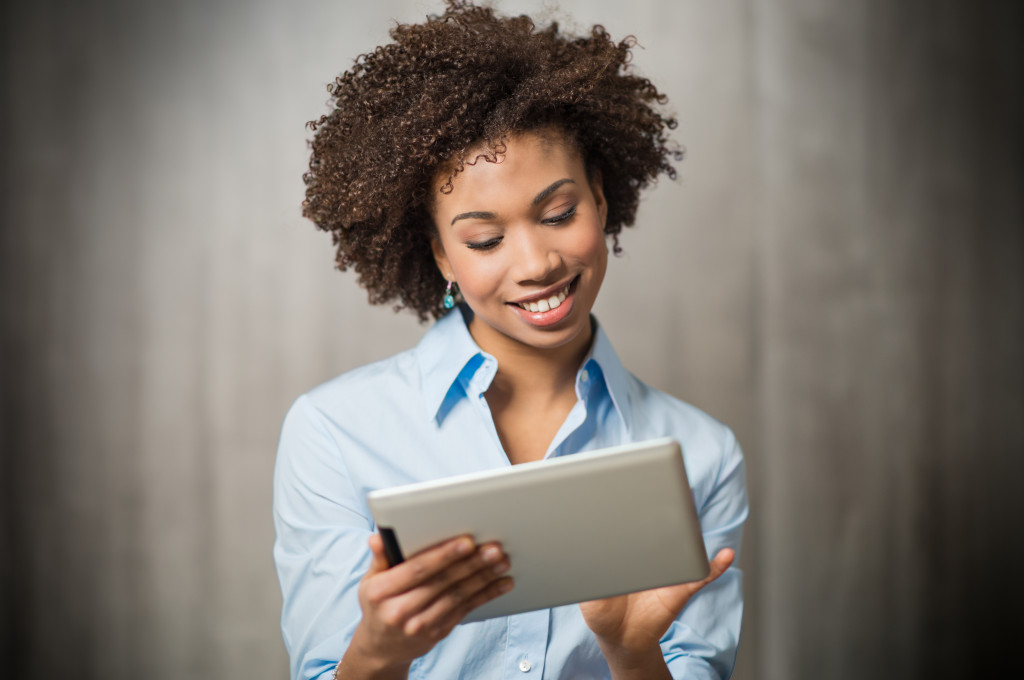 A brain-training app designed to improve your cognitive skills, Elevate offers a wide variety of fun and challenging exercises that test your memory, attention, and processing speed. Whether you want to become more productive at work, improve your problem-solving skills, or simply keep your brain sharp, Elevate has something for everyone.
MyFitnessPal
This app is a personal food diary and nutrition tracker that allows you to log everything you eat and drink and track your physical activity. MyFitnessPal also allows you to set goals, such as losing weight or reducing your intake of certain foods and provides daily feedback and progress reports to help you stay on track. It even has an extensive database of foods, making it easy to log your meals and keep track of your macronutrients.
Final Thoughts
Technology has revolutionized how we learn, develop, and improve ourselves daily. Online learning, personal improvement apps, virtual reality, social media, and wearable technology all point to the potential that technology has for personal improvement.
While these advancements have undoubtedly brought notable disruptions in education and personal growth, they have also brought about opportunities for everyone to take control and better themselves. Indeed, technological advances have created endless possibilities for everyone to learn, grow, and thrive while living their best lives.