Business owners require workers that can get the job done effectively and efficiently, as employee productivity is vital to the overall success of the organization. Productivity, however, isn't about the number of hours a worker stays in the office. It's about the output produced by the employees.
Not all workers in the organization are productive. Research cited by Forbes revealed that the average office spends 2.5 hours a day doing e-mail. Other factors that may affect productivity include job unsuitability, negative employee attitude and poor health.
The good news is that you can provide the proper technology in your organization to help increase employee productivity. Given the right tools, a worker can manage their tasks effectively and maximize their time, resources and knowledge.
Here are six programs that your company can use to bump up worker and team productivity:
Rescue Time
This software will track the websites and programs you use along with the time you spend on each application or site. You can introduce this beneficial platform to your organization, as it can generate the following information:
Your employee's best and worst days of the week or month
The hours when your office workers are the most and least productive
The software and websites your employees are using at work
When you sign up for the premium version, you can block access to distracting sites and apply other filters.
Trello
This awesome platform allows employees to work more collaboratively and get more stuff done. The interface looks just like a Pinterest board. Instead of being completely photo-centric, Trello lets users add tasks, labels and lists that they can drag, drop and play whenever they want. If your company has employees working from different locations, your organization can use this platform to manage tasks and projects in a flexible and simple manner.
You don't have to shell out a single penny to use the basic version of Trello. If you're running a large organization, however, you could benefit from Trello Gold and Trello Business Class. These versions come with extra functionality, such as advanced automation features, member management and bigger attachment limits.
SaneBox
You can integrate this AI-based e-mail management application with a range of e-mail services, including Office365, Yahoo! Mail and Gmail. The platform filters the unimportant e-mails from your inbox and places them in SaneLater folders. The AI bases its decision on your past behavior while checking your e-mails.
The main benefit of SaneBox is that you do less inbox triaging, allowing you and your employees to devote more time to other important business matters. 
Evernote
This note-taking app comes with a variety of uses. You can store important ideas, such as a list of recommended business books to read and concepts for your next departmental project. Also, you can use Evernote to capture notes by sketching your ideas digitally, uploading PDF files, taking pictures, recording audio and more.
One of the features that set this productivity tool apart from other platforms is its search feature. When you type in a phrase or word on the search bar, the app searches your text along with pictures of the words in images. If you, for instance, took a photo of a "For Lease" sign and later searched for the term "lease," Evernote will generate an image result.
Although Evernote is more of a personal productivity app, you can use this tool for collaboration purposes. Your employees, for instance, can create notes and share them with team members.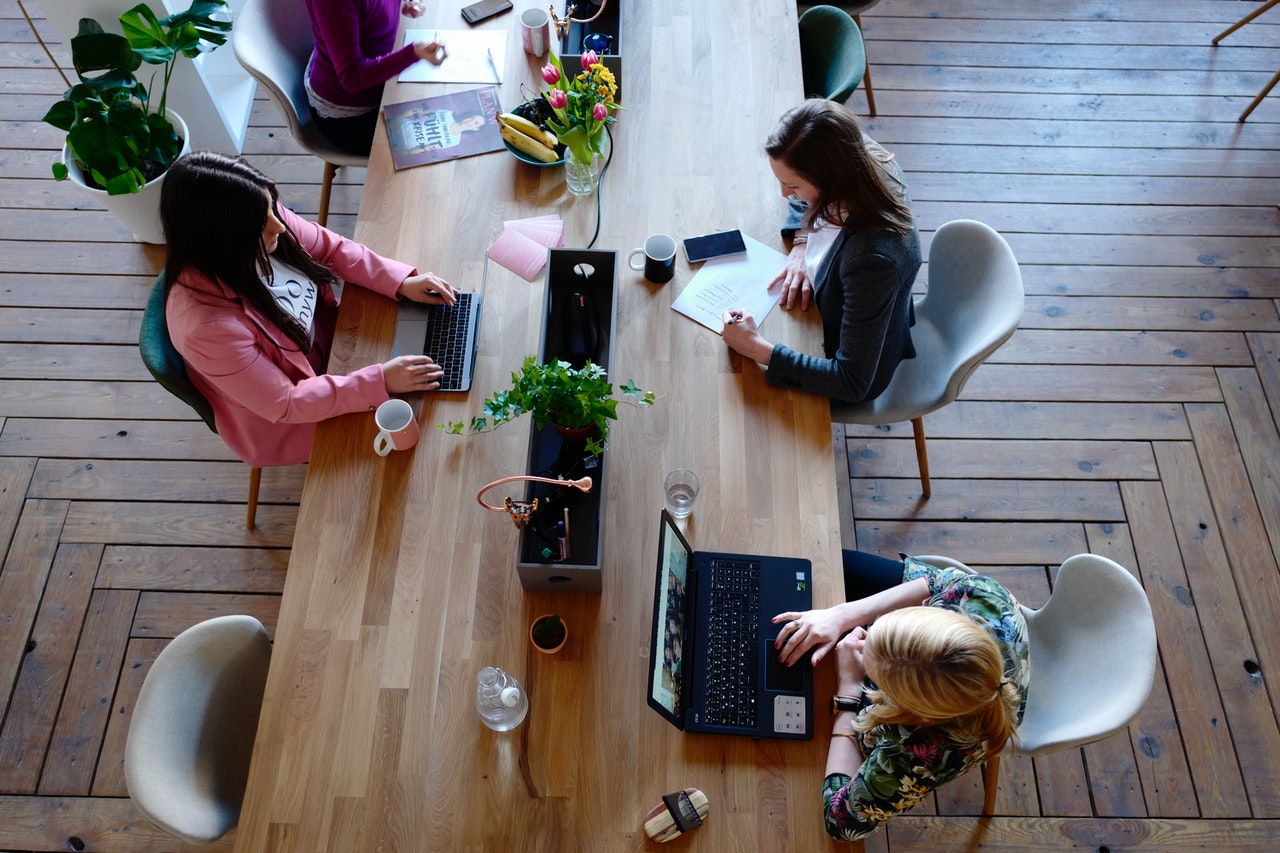 BaseCamp
The developers of this project management tool say that BaseCamp helps boost accountability, improve team communication and keep all the team members on the same page.
Here's what your employees can do with this software:
Gather notes from meetings, so everyone in the team can go over the information in one location
(For supervisors) Assign and track the progress of tasks
Attend a "virtual huddle" to discuss work-related matters
Upload files and note down the required changes
The price of BaseCamp Business is a fixed and flat fee of $99 per month or $999 per year. This includes unlimited projects and users. You'll also enjoy a massive 500GB storage space.
Todoist
The free version of this advanced to-do app enables you to delegate tasks to employees, collaborate with up to five individuals per project and manage up to 80 projects. When you sign up for the paid version, you can add comments to tasks, enable automatic backups, create custom filters for your projects and enjoy other awesome features.
Use technology to your advantage by installing one or more of these productivity tools in your organization. By using these applications, you can increase the output of your employees, which contributes to your company's bottom line.