In the past, people played games solely on consoles that worked via a television, like the Xbox and PlayStation, or used handheld devices like the Game Boy and PSP. Computer games and console games were different—there was a vast margin separating the two and even quite the competition between their players. At present, there are different versions of games that people can experience seamlessly via their consoles, PC, and even smartphone.
Technology paved the way to create a peaceful and diverse playing ground for all audiences, further drawing more and more into the scene. People frowned upon video games in the past—speculating that it causes kids to be more violent. However, these days, the older population also enjoys digital games, considering how it can be a way to earn money and get a degree. If you're deep into the gaming scene or plan to engage in modern titles, here are the trends you need to know.
Bigger Cyberworld
Online gaming platforms aren't new to the industry, but the pandemic propelled such games to greater heights. For instance, the online games Roblox and Fortnite gather players globally and immerse them in different games as if they're all in a single physical space.
These games also partnered with renowned pop stars like Ariana Grande, letting fans enjoy an exciting concert without the risk of getting the virus.
Get Paid to Play
Parents vehemently opposed video games in the past because they weren't seeing any future in it and thought that the time their kids spend on playing should be invested in studies instead.
The world is now different. With online games like Blast, Pogo, and Lucky Day, you can earn money using only your phone or PC. Playing in this modern day is not waste anymore, but a way to earn extra income.
E-sports as a Way to a Degree
In the decades that passed, the only way for student-athletes to get a full scholarship in a university was through traditional sports and not the games held online. Thanks to world tournaments, like The International Dota 2 and Fortnite World Cup Finals, the gaming scene is increasingly gaining recognition.
This opportunity even pushed universities like Miami University and Georgia Southern University to offer degrees in e-sports, making a profession in the field a great possibility in the future.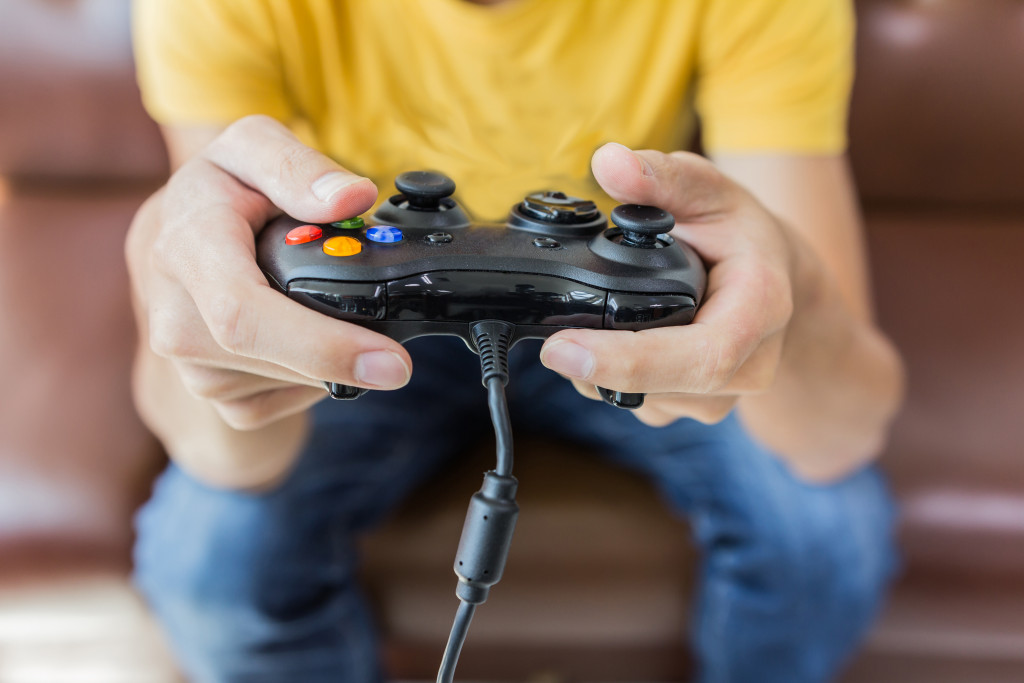 Games for Mental Health
There's no doubt that the past years placed a strain on everyone's mental health. To relax, most people turned to gardening, some tried baking, and others explored gaming. The Nintendo Switch was already making waves before the pandemic, but the game Animal Crossing reinstated Nintendo as the industry king.
The title posted no grand do-or-die quests. You simply beautify your island and let your avatar live peacefully every day. It was the perfect escape from the chaos brought by the life-threatening virus outbreak.
Game Your Way to Fitness
As with other trends, combining gaming and fitness isn't new, but with commercial gyms closed off to the public, it was a popular alternative to continue performing exercise routines. Wii sports and PS4 fitness games offer a variety of engaging activities that can send your heart pumping and have you sweating buckets in no time.
If you plan to add video games to your home workout regimen, it's best to upgrade your outdoor space with deck waterproofing products to safeguard your floors from your intensive routines. In addition, you might also want to get a pedometer, so you can conveniently track your stats and see where you are in your fitness journey.
Save Space, Play on Cloud
Counting down to a game release day and going to the store are all part of the experience, but if you have a naturally busy schedule and old hardware, going out to purchase new games or downloading online aren't viable options.
If you don't have the time, you can buy it from an online vendor and download it, but some servers are too slow, making you wait longer. Plus, your console or PC might not even have the required specs or memory to handle the game you want to play. Upgrades are also part of the gaming lifestyle, making it expensive, but you don't have to break the bank with an updated rig to enjoy new titles; you can stream them instead.
Existing streaming platforms save you the hassle of going to the store to buy a game and allow you to use your old PC and keep your other downloaded titles since you no longer have to free up space. You can start immediately by logging on to your account and get to maintain your progress until your next gaming session.
By keeping up with the trends in the gaming scene, you can be at the forefront of new releases and experience the innovative changes in the industry.