Small businesses used to stay as small enterprises with little room for growth. But with the rise of the Internet, small businesses are enjoying more benefits that let them expand their venture without needing to exert as much effort as before. Global digitization allowed even small entrepreneurs to access the larger world of business, just like how major companies did before them.
They can make use of network infrastructure services to manage their digital transactions. And this was revolutionary because it gave small businesses the support they deserve since they have been providing the public with their area-specific needs for a long time now. So it is worth seeing how much the Internet changed the game for small businesses and the opportunities they hold today.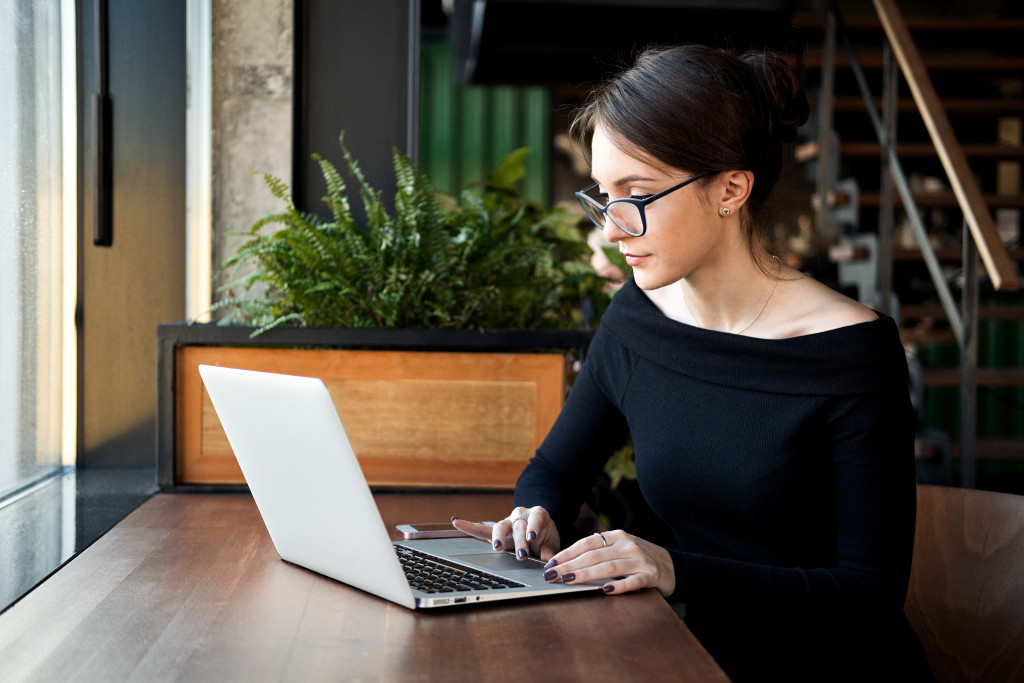 More business opportunities
Going digital and connecting to the global space through the Internet gives small businesses more opportunities to grow their businesses. Instead of keeping their business within the confines of their store, they can branch out with new ideas that make them more desirable to customers.
For example, they can create online customer service spaces to interact and give advice to their patrons. They can use online stores to showcase products and services. Some can employ online booking apps or delivery services with just a few clicks. So small businesses can be more flexible with their operations to give the best experience to their loyal customers.
Increased brand awareness
The Internet is used by almost everyone around the world, scrolling endlessly on their phones and computers for entertainment. This can is being used by small businesses to find more audience to the content they release online. Social media websites are good platforms that they can optimize to increase brand awareness through posts and public interaction. Businesses can show their operations in their own social media accounts and be seen by random users who are all potential customers. But brand awareness is only the tip of the iceberg when grabbing the attention of all online users.
Marketing
Marketing is probably the most popular and most efficient way of using the Internet for business purposes. When customers already know about your business, they might need a little nudge to start interacting with you. They need to be persuaded to avail of your products and services by showing them that you can provide for their various needs and wants.
This is where different kinds of digital marketing come in. Businesses can use social media platforms to reach their target audience. They can employ keyword optimization to be first in line when people look things up online. They can send out emails, post photos and videos, create enjoyable content. The possibilities are endless, all to pique the interests of the people.
Great accessibility
The pandemic further proved that the Internet connects us all in more ways than one. Because of the dangers of going outside, remote work allowed businesses and their employees to stay afloat despite the plunge of the global market. But even now that people can leave their homes once again to work in offices, remote work is still viable because of its efficiency. Business owners can even manage their companies from anywhere around the world as long as they have access to the Internet and can communicate with their trusted employees.
Collaboration
Businesses can also collaborate with each other without much effort through digital connections. Different brands can work together online by linking websites, referring codes and promos, and creating various marketing strategies. This allows them to grow from each other and tap an entirely new group of customers.
Hiring
Even employee recruitment can be done through the Internet. Hiring ads can be posted on different websites and be seen by job seekers. This makes the search for qualified and skilled candidates easier for small businesses. Virtual interviews are now also being used to make the process more flexible yet less costly.
The Internet has made everything easier for everyone, including owners of small businesses. Because of it, local businesses can grow into something bigger with a better reach. They can extend their products and services to more people as they branch out. But the Internet, as beneficial as it is for business transactions, can be a dangerous place if not managed well.
Digital threats can ruin any business by losing resources, supplies, and even trust from customers. But this can be avoided with good research, preparation, and online security to protect your business. Cybersecurity should always be put at the forefront, especially when dealing with money and sensitive information digitally. So as you grow your business with the help of the Internet, make sure to employ safe processes to ensure the security of your future.