Technology has become an integral part of everyone's lives, and it's no surprise that tech professionals are increasingly sought after to service residential homes. From setting up home networks to installing smart home devices, tech professionals are well-positioned to benefit from the growing demand for their skills in private home properties. Take a look at the different job opportunities available for tech professionals in this area.
1. Installation Services
One of the most common services offered by tech professionals is installation and setup services. This includes setting up laundry machines, installing air conditioning systems, and mounting TVs. Many homeowners don't have the technical know-how to set up these devices independently, making them perfect candidates for hiring a tech professional to do it for them. Installing new technology can make a home more comfortable and secure, so it's an important job to have.
Additionally, many tech companies offer maintenance services on top of installation services, which means you can build ongoing relationships with your clients and ensure they always have access to quality service when needed. For one, HVAC companies often need tech professionals to come in and replace various components or diagnose problems with the system. HVAC emergency repair services are also in demand because of their importance in keeping a home comfortable and safe, especially during extreme weather when these devices are prone to breaking down.
Although this job requires a certain level of technical knowledge, it can be incredibly rewarding. Finding and fixing problems with a home's technology can improve the quality of life for its inhabitants, and it often pays well. About 40% of tech professionals installing these home appliances make over $30,000 a year.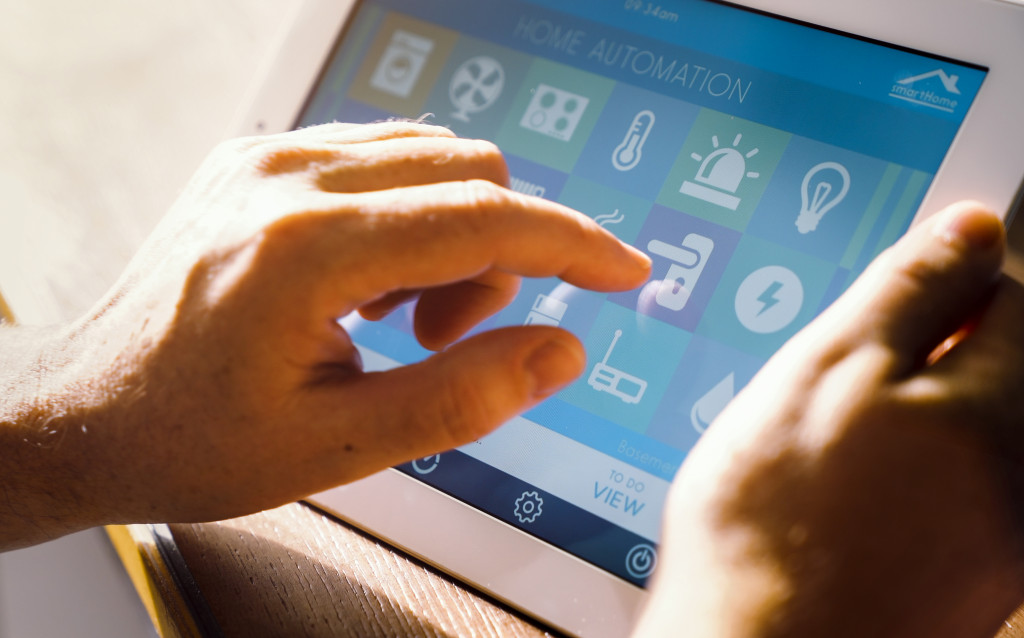 2. Smart Home Devices
The rise of smart home technology has opened up a new market for tech professionals to capitalize on. Smart home devices such as thermostats, lights, security cameras, and doorbells are becoming increasingly popular with homeowners across the country as they provide convenience and peace of mind. Installing these devices can be complicated if you don't have the right expertise, so homeowners often turn to tech professionals who have experience working with smart home technology. This is an excellent opportunity for tech professionals looking to expand their client base and make more money servicing residential homes.
Tech professionals also move to a higher level in the industry by offering consulting services. They can help homeowners make informed decisions on what devices to install and how to use them, as well as provide tips on how to get the most out of their technology. This is a great way for tech professionals to increase their value and provide more comprehensive services to their clients.
Tech providers that work with smart technology make more money than those who only service the usual appliances. On average, tech professionals who focus on this area make almost $50,000 a year. Because of this, smart home technology is an incredibly lucrative field to get involved with. Look into training and certifications to get the most out of this market.
3. Network Security
As more people work from home due to the new normal of the COVID-19 pandemic, network security has become a significant concern for homeowners. After all, if your network isn't secure, anyone could gain access to confidential information stored on your computer or shared over your network. Network security is a complex field that requires specialized knowledge and experience to properly secure a network against potential threats. Tech professionals specializing in network security can offer valuable consulting services that help homeowners set up secure networks and protect their data online from malicious actors.
Offering recovery and repair services is also an excellent way for tech professionals to expand their client base. After all, computers and other electronic devices can malfunction or be corrupted by viruses. These services can help homeowners get their technology back up and running in no time while also earning tech professionals a steady income.
But because cybersecurity and data protection are such important concerns for homeowners, more and more people are looking to tech professionals who specialize in this area. Tech professionals with network security experience can make up to $160,000 annually for their services. They can also charge a premium for additional services such as remote monitoring, network health checks, and security audits.
Tech professionals have plenty of opportunities available when it comes to servicing residential homes. From installation services and smart home device setup to network security consulting, there are numerous ways for tech pros to capitalize on the demand for their skills in this field. If you're looking for new opportunities as a tech pro, consider branching out into servicing residential homes – you won't regret it!