smart home is a household that has appliances and devices that you can control remotely through a phone or computer. That is part of the Internet of Things (IoT) application. Smart homes are becoming more and more popular as technology advances because of their convenience. By automating your home, you can have more time to do the things you love.
There are endless possibilities for how you can set up your smart home, but here are some tips to get you started.
How to Set Up Your Smart Home
1. Get a smart assistant.
An excellent way to start automating your home is to get a virtual assistant like Amazon Echo or Google Home. You can control other smart devices in your home and do things hands-free with these devices.
2. Install some smart lights.
One of the most popular ways to automate your home is with smart lighting. You can get bulbs that you can control remotely and light fixtures that will turn on and off based on schedules or sensors. You can also set your lights to respond to your voice commands.
3. Get a smart washer and dryer.
The smart washer and dryer enables you to remotely control your washing and drying from your phone. The app that controls them also notifies you of any problem with the appliances. For instance, a vent blockage test tells you if you need a dryer vent cleanup. You can then call your service provider before the problem worsens. Clogged dryer vents pollute the indoor air and can cause a fire.
4. Get a robotic vacuum cleaner.
If you hate vacuuming, a robotic vacuum cleaner is a great way to automate your home. They are designed to clean your floors for you and can even empty themselves afterward.
5. Consider a smart security system.
A smart security system can send you alerts when someone enters your home, turn on the lights when it detects motion, and even call the police if there is an intruder.
6. Get a smart lock.
A smart lock is a great way to automate your home and secure it. With a smart lock, you can unlock your door from anywhere and set schedules and receive alerts when someone tries to enter your home.
7. Get a smart doorbell.
A smart doorbell can alert you when someone is at your door, even if you're not home. Some smart doorbells even have cameras to see who is there.
8. Get a smart garage door opener.
With a smart garage door opener, you can control your garage door anywhere. You can also set schedules and get alerts if the door is left open.
9. Get a smart thermostat for each room.
With a smart thermostat, you can control the temperature of each room in your home individually. You can also set schedules so that your home is comfortable when you need it to be.
10. Get some smart outlets.
Smart outlets are another affordable way to automate your home. They let you control any plugged appliance, making it easy to turn things on and off from your phone.
11. Control your blinds remotely.
With smart blinds, you can open and close them from anywhere. You can also set schedules so that they're open and closed when you need them to be.
12. Get a smart smoke detector.
A smart smoke detector is a great way to automate your home and keep it safe. They can be controlled remotely and set to send you alerts if there is a fire.
13. Get a leak detector.
A leak detector is a great way to automate your home and protect against water damage. They can be placed near water sources like your washing machine, water heater, or sink. And if there is a leak, they will shut off the water automatically and send you an alert.
14. Control your sprinklers remotely.
With a smart sprinkler system, you can control your sprinklers from anywhere. You can also set schedules and customize the amount of water each zone needs.
15. Control your TV with your voice.
With a voice-controlled TV, you can turn it on and off, change the channel, and even adjust the volume without touching the remote control.
16. Get a smart pet feeder.
If you have pets, then a smart pet feeder is a great way to make sure they're fed when you're not home. You can schedule their meals and even get alerts when they've been fed.
Live Smart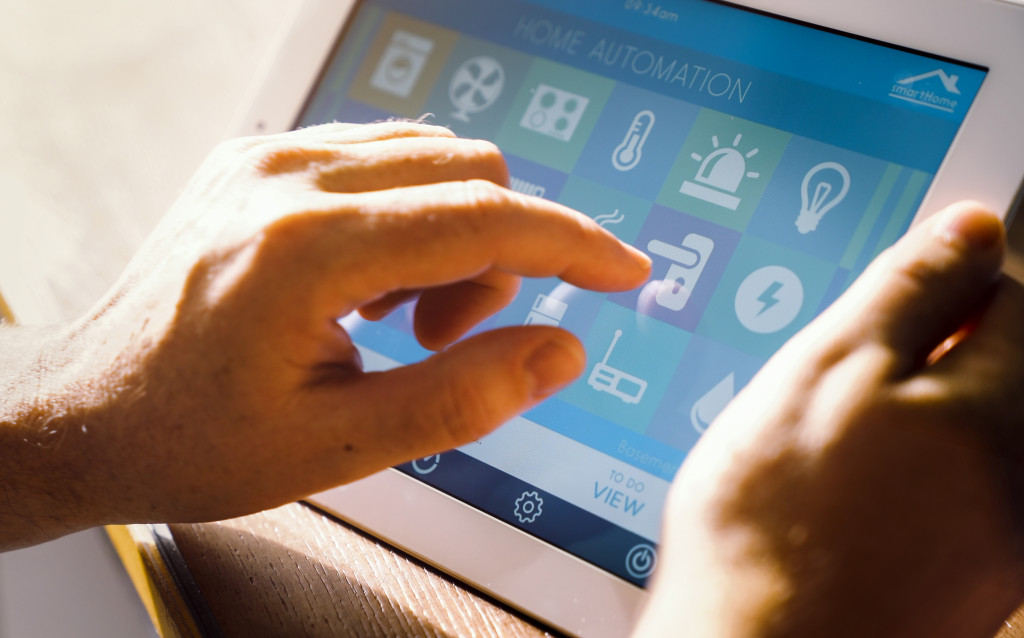 Living smart is all about making your life easier and automating as many tasks as possible. You can get started immediately with some tips provided here. Whether you're looking to automate your home security, temperature control, or make it easier to vacuum the floors, there's something for everyone.