Transport network companies like Uber and Lyft have reshaped the whole transport sector. Customers and passengers now expect seamless and personalized experiences at every touchpoint, bringing a massive shift in the business models of transportation.
Because of that, digital fluency is now at the heart of the transportation system. In order to develop and sustain customers' trust and loyalty, the transport industry now has to move on from outdated IT systems and adapt to new technologies.
Here are five tech innovations that make a mark in the transportation sector.
Electric Bus Systems
Banning thermal vehicles to support low-carbon public transport for greener and healthier cities has been a trend in urban areas as climate change has become a bigger issue. Although this development is happening at different rates in various countries and cities, the role of transport electrification continues to grow as more medium-and-heavy-duty vehicles and their operators enter the market.
According to a Bloomberg report, electric vehicles have reduced oil consumption by more than 3% since 2011 and 75% of this reduction comes from electric buses. Besides the significant fuel savings, this tech innovation also improves electric grid reliability and sustainability. That means many electric buses will run all day without recharging.
These electric buses don't only provide a unique set of benefits to the organizations who purchased. For private individuals who would like a luxury experience during overland travel, an all-electric RV and coach can not only be extremely comfortable, but also sustainable.
Electronic Fare Payment System
Customers also consider ease of fare payment when choosing their mode of transportation. While ride-hailing companies have already done this, transit buses are still trying to improve their onboard payment. The latest electronic fare payment systems now range from magnetic stripe and smart cards to touchless apps like Beacon Technology. This cuts down on the time it takes for a passenger to ride and alight, increasing system efficiency overall.
Both the passengers and transport companies will benefit from using this electronic fare payment system. It can help speed up boarding times and passengers can save more time instead of waiting in line to purchase their tickets. Transport companies can also have more control over the rolling stock operation and load capacity of routes.
Wheelchair Securement System
Wheelchair securements in buses have been essential for seniors and people with disabilities. However, the ease of boarding for wheelchair users has been a longstanding problem. Quantum system of Q'Straint, a company that specializes in wheelchair solutions for mobility passengers, has developed a solution for this.
It's the only wheelchair securement technology that allows wheelchair users to automatically secure themselves without the physical assistance of operators. Passengers will only push a button that releases the robotic arms and locks their wheels for the whole duration of the trip. The same procedure applies when they are ready to depart the bus.
GPS-Enabled In-app Compass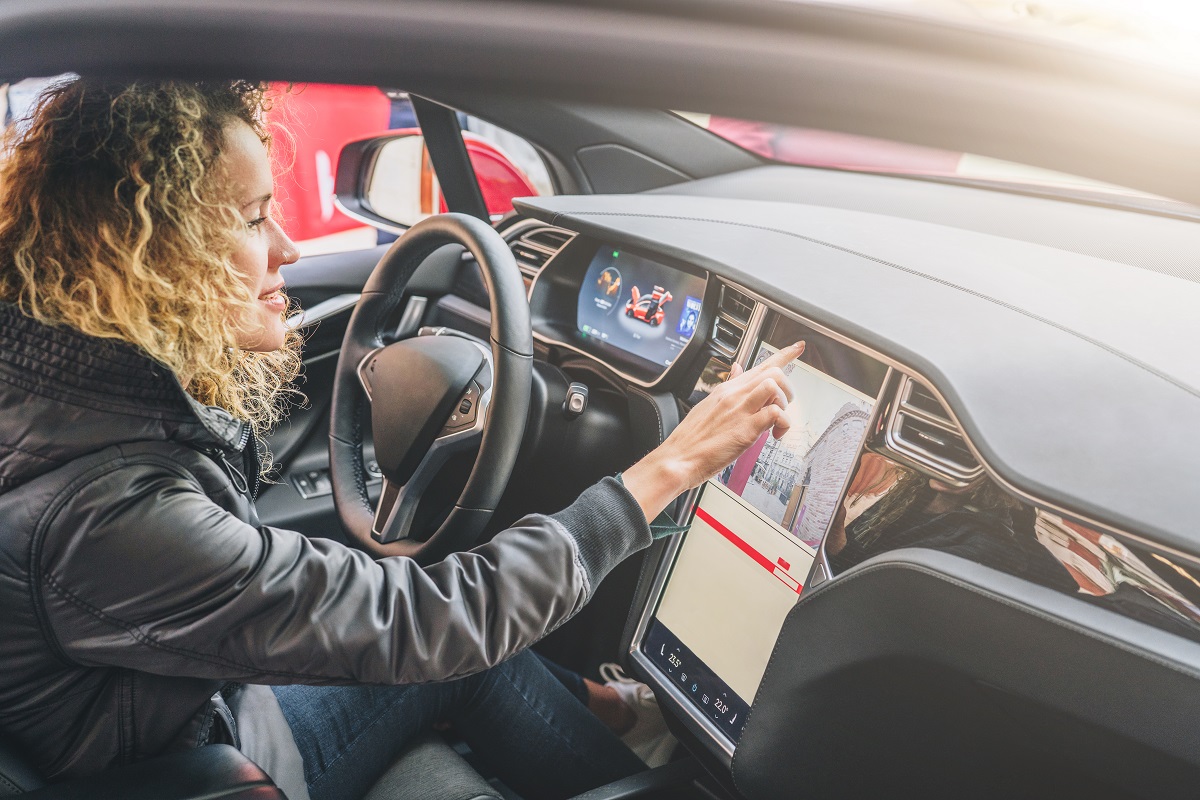 The Global Position System (GPS) has fully transformed the transportation sector. With a GPS-enabled In-app Compass, commuters have easy access to bus schedules via their mobile phones. It allows them to check real-time location and determine accurate estimated times of arrival.
Location-based updates keep passengers informed if there are delays, making them feel in control and confident in their travel. Because of its real-time tracking, users are notified of traffic and weather conditions. Parents are also able to keep tabs on their children and ensure that they're safe.
But other than the turn-by-turn options of GPS navigation, there are alternatives that enables also blind and low vision populations with safer and more accessible navigation. The Microsoft Soundscape provides the visually impaired with greater awareness of their surroundings by using 3D cues that tell them where they are, the four points of interest around them, and the five landmarks in front of them
Autonomous Vehicle Technology
Autonomous vehicles have been around for years, with varying degrees of success. People are already driving cars with driver-assist features, such as adaptive cruise control, lane-keeping assist systems, crash-warning systems, and self-parking technology. Although these vehicles can navigate and monitor the environment on their own, they still require a human driver.
But new research from the University of Cambridge found that a programmed fleet of driverless cars communicating with each other can improve overall traffic flow by up to 45%. They conclude that it's vital to know how these cars interact with each other for them to be used safely on real roads.
While fully autonomous vehicles are still on the horizon, safety remains a top concern. But there may be driverless buses soon plying the streets in the years to come, since they are more programmable due to their predictable routes.
The Future of the Transportation Sector
Tech innovations have changed customer experiences and the way transportation companies do their business, but they are just getting started. In the next five to ten years, we may be seeing truly smart cities with smart transportation and smart cities become a reality.