As the world progresses, so does technology. With the world's technological advances today, we can use many devices and appliances to make our lives easier. And with the release of newer, more advanced devices and appliances, older models tend to drop in price. So, if you're in the market for some new appliances, now is a great time to buy!
There are many other upgrades and renovations that you can make to your home to improve your lifestyle. However, today's best versions involve technological advances that make our lives easier. If you're looking for some ideas, here are a few of the best home automation devices and appliances to consider.
Cleaning Tools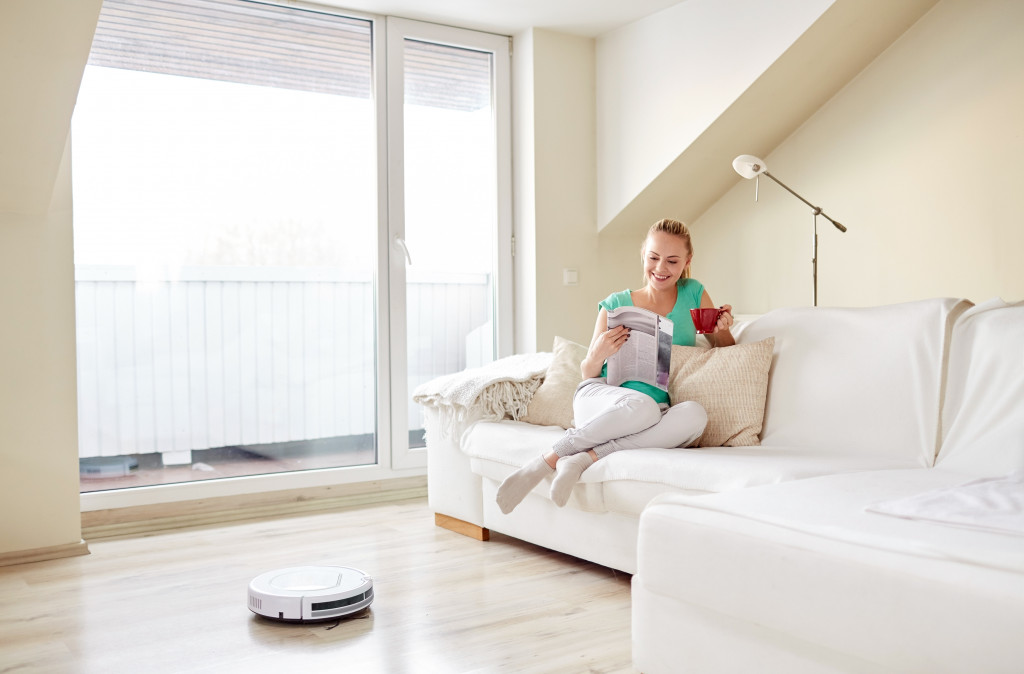 Cleaning is usually manual labor that we have to do every day. But with the right technology, you can automate this process and make your life much easier.
There are now cleaning tools that can automatically clean your floors for you. For example, the robot vacuum cleaner is a small, circular device that moves around your home and sucks up dirt and debris from your floor. It's perfect for people with pets or children, as it can help you clean your floors without having to vacuum or sweep them yourself constantly.
Another great option is the mopping robot, designed to clean hard floors. It sprays water or cleaning solution onto your floor and then dries it, leaving it sparkling clean.
If you have a lot of windows in your home, you may also want to consider investing in a window cleaning robot. These devices clean your windows for you, so you don't have to do it yourself.
Security Tools
Home security is essential, and many ways to automate it exist. One way is to install a home security system. These systems typically include sensors that detect when someone enters your home and cameras that record what's happening. You can also set them up to send you alerts if something happens.
Another option is to install smart locks on your doors. These locks allow you to lock and unlock your doors using your smartphone, so you don't have to carry around keys. You can also set them up to automatically lock your doors when you leave and unlock them when you come home.
Fortunately, you can find companies offering the Home ProSeries Security System, a comprehensive security solution that includes both options.
If you have a garage, you may also want to consider a garage door opener that allows you to open and close your garage door using your smartphone.
Home Entertainment
Entertainment is essential for every person's life. There are many different ways to automate your home entertainment system. One option is to install a smart TV. These TVs allow you to access the internet, stream movies and TV shows, and even play games. You can also connect them to other home devices, such as your smartphone or tablet.
Another option is to set up a home theater system. This typically includes a TV, speakers, a Blu-ray player, and a game console. You can add additional features, such as a projector and screen, for an even better experience.
Gaming computers are also technologically advanced and can provide an immersive gaming experience. You can invest in a gaming PC or laptop to play the latest games.
If you want to listen to music, there are several ways to do it. You can stream music from the internet using a smart speaker, such as the Amazon Echo or Google Home. Or, you can set up a whole-house audio system that allows you to play music in any room of your home.
Lighting
Lighting is another area where technology has made great strides. One option is to install LED bulbs, which use less energy than traditional bulbs and last longer. You can also buy smart bulbs that allow you to control them using your smartphone or voice assistant.
Another option is to install light fixtures with built-in speakers. These fixtures play music and can be controlled using your smartphone.
You can also find lighting products that change colors to create different moods. For example, You can set Philips Hue light bulbs to any rainbow color.
Another great option is to install solar-powered lights. These lights charge during the day and turn on automatically at night.
Finally, you can install motion-sensor lights. These lights turn on when they detect movement, so you don't have to worry about forgetting to turn them off.
Final Thoughts
These are just a few ways you can automate your home. As you can see, there are options for every budget and need. So, take some time to consider what would work best for you and your family. However, investing in them together can be a great way to save money and energy.