The world of IT is a rapidly expanding one. As the technology sector grows, so do the available opportunities to build your career in it. Because of these changes, you might be wondering how you can start chasing growth in the field.
The answer lies within exploring the different areas of IT and seeing which ones are most interesting for you personally. There's no right or wrong answer here; what's important is that you find a place where you feel passionate about learning more and helping others grow with it too.
So, here's an overview of some of the most extensive areas within IT and what they entail.
Business
When it comes to starting a business, you'll be dealing with the industry's planning and execution of strategies. It can include setting up new systems to work with clients on specific projects.
However, any business starting from scratch might require some capital funding. If finances are a concern, you might need to apply for venture debt. This loan will help you get enough funds to work as your capital investment.
Nonetheless, if you're interested in working with people and growing businesses, this might be the perfect area for you. It can be challenging but gratifying, and there's always something new to learn.
System Administration
If you're interested in keeping things running smoothly behind the scenes, a career in system administration might be a good fit for you. Here, you'll be responsible for installing, configuring, and maintaining computer systems and networks.
This position plays a critical role within any organization, so it's a good choice if you're looking to contribute much value to a business. You can work as an onsite or offshore system administrator, depending on the needs of the company and your geographical preferences. Either way, getting into this area will mean applying for jobs based on IT support.
Project Management
One of the best ways to build a career in the IT industry is getting certified. Although there's no specific degree that will guarantee you success, you can get a head-start on your journey by working toward Project Management Professional (PMP) certification.
Here, you'll be responsible for designing and executing project plans while keeping an eye on any time and financial constraints. To get the PMP certification, you'll have to pass a four-hour exam that tests your analytical skills and business knowledge of project management.
In exchange, you can enjoy a career in which you'll be able to complete a range of projects in different fields within the industry.
Education and Training
Now more than ever, educators are in high demand within the IT field. If you have a passion for sharing your knowledge with others, consider building a career in education and training.
To start getting into this industry area, you'll need to get certified through programs like Microsoft's TEACH or Adobe's ADOBE Education Exchange. You can also consider getting a degree in teaching and training.
From there, you'll be able to start developing your online courses and educating others about how to use technology more effectively (and safely) within their businesses.
Mobile Application Developer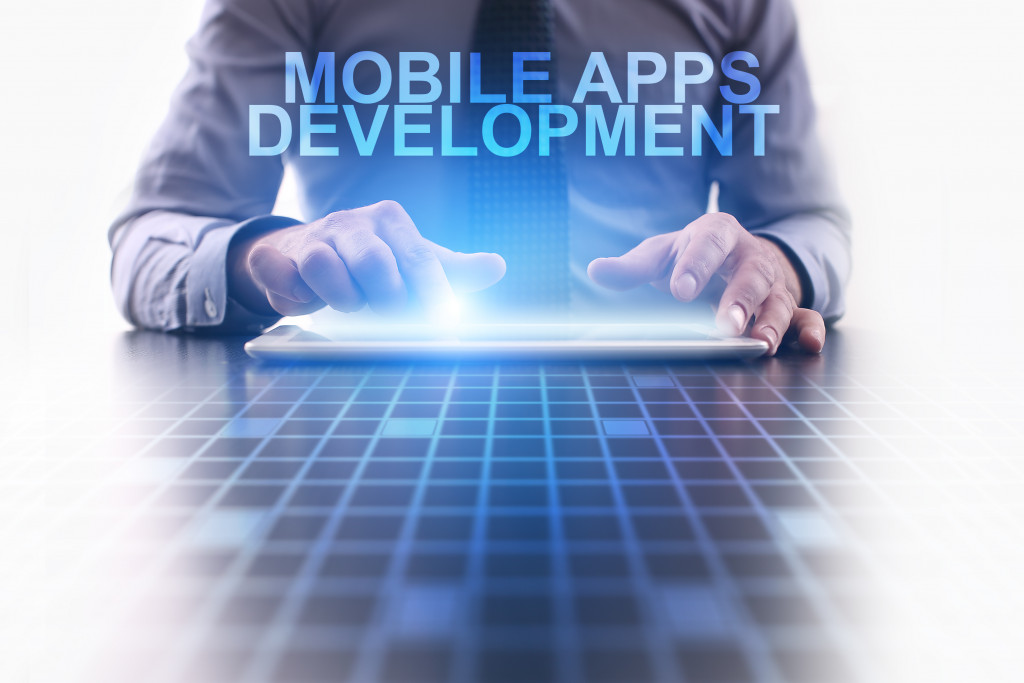 Developing mobile applications might be one of the most rapidly growing areas within the IT industry today. Mobile application developers are responsible for creating apps that help people work more effectively and efficiently.
If you want to set sail on this career, you'll need to get certified through programs like Apple's iOS Developer Program. Then, you can build your portfolio by working on open-source mobile applications or developing new ones from scratch.
As a mobile application developer, you can work within various industries and develop apps for desktops, laptops, smartphones, and tablets.
IT Security Coordinator
For many workers in the IT industry, building a career in security is another way of streamlining their growth within their organization and the field as a whole.
If this is the path you're interested in exploring, an excellent first step is getting your Security+ certification. This security course is designed to test your knowledge of different types of attacks and how to prevent them from happening within your business network or computer systems.
Plus, it's one of the few courses recognized by agencies worldwide, including the United States, Singapore, and Japan. From there, you'll be able to start testing various security systems within different companies and developing unique methods for securing computer networks and private information.
To sum it all up, there are various ways you can build a successful career in the IT industry. Whether you want to manage projects, educate others, develop mobile applications, or work in security, there's something for everyone. So if you're looking to make a significant impact within the world of technology, start exploring these different careers paths today.