The internet has profoundly impacted many aspects of our lives, including how we perform daily chores. In the past, performing simple tasks such as grocery shopping or paying bills often involved considerable effort and time. However, thanks to the internet, these tasks can now be completed with just a few clicks of a mouse. In addition to making everyday tasks more accessible, the internet has made it possible to accomplish more complex jobs that were once difficult or impossible.
For example, thanks to online services, we can now easily book travel tickets or make doctor appointments. We can also access a wealth of information and resources to help us with our work, school, or personal interests. Let's take a deeper look at how the internet has made our daily lives easier.
Grocery Shopping
The internet has had a profound impact on the way we shop for groceries. In the past, grocery shopping was a time-consuming and labor-intensive process. Customers would have to physically go to the store, find the needed items, and then wait in line to check out.
With the advent of online grocery shopping, customers can now shop from the comfort of their own homes. They can browse through a virtual store, add items to their cart, and then have the groceries delivered right to their doorsteps. This convenience has made online grocery shopping one of the most popular activities among internet users.
In addition to making grocery shopping more accessible, the internet has made it more affordable. Customers can save money on groceries without leaving home thanks to online discounts and coupons.
As more and more people turn to the internet for their grocery needs, it is clear that the internet is playing an essential role in making grocery shopping easier and more convenient than ever before.
Car Services
The internet has made it easier than ever to access car services. For example, you had to take your car to a garage to change its oil. However, a mobile oil change is now widely available thanks to the internet. You can go online, enter your location, and find a mobile oil change service that will come to you. This is much more convenient than taking your car to a traditional service station.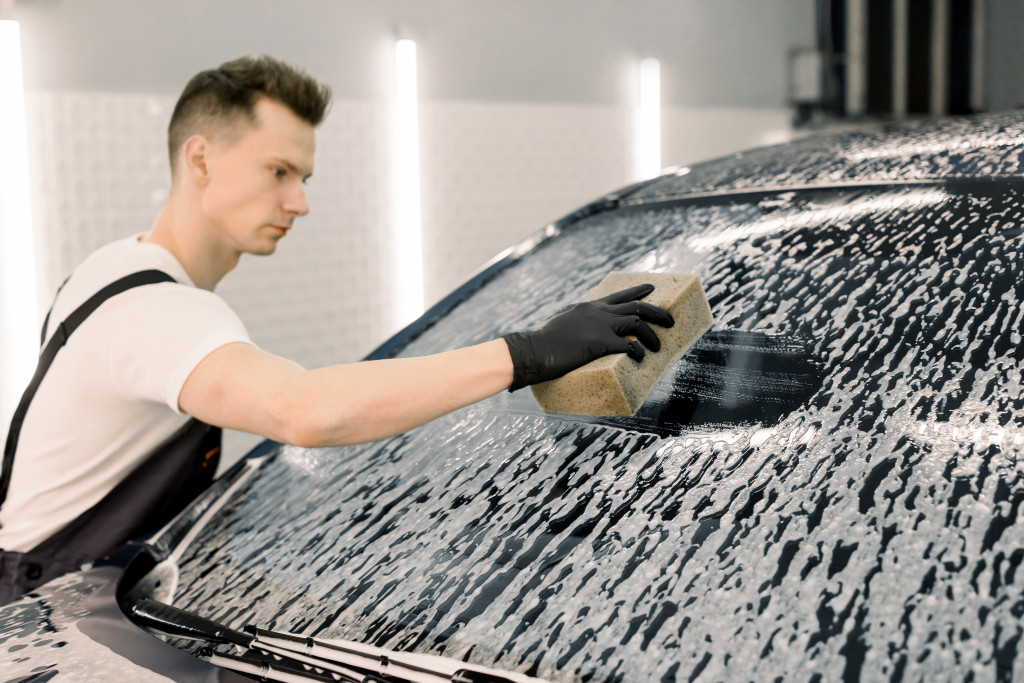 And it's not just mobile oil changes that are now easier to access thanks to the internet. You can also find mobile car detailing services, mobile car repair services, and more. So if you need any car service, the internet is a great place to start your search.
Paying Bills
The internet has changed how we live in several ways, and one of the most convenient changes has been in how we pay our bills. Gone are the days of writing out checks and mailing them off; now, we can log on to our bank's website and transfer funds with a few clicks.
And if we need to pay a bill that isn't linked to our bank account, several other options are available, such as online payment processors like PayPal or Venmo. This convenience has saved us a lot of time and effort and has also helped reduce late payments and late fees.
In addition, many companies now offer autopay options, so we can be sure that our bills are paid on time every month without even thinking about it. It's safe to say that the internet has made paying bills easier for everyone.
Managing Finances
The internet has transformed the way we manage our finances. In the past, individuals and businesses had to rely on paper records and manual calculations to keep track of their income and expenses. This was time-consuming and often resulted in errors. Today, various online tools make it easy to track your finances and make sure your money is being spent wisely.
For example, you can use online budgeting tools to create a budget and track your progress. You can also use online bill pay services to automate your bill payments and avoid late fees. In addition, many financial institutions offer online banking services that allow you to view your account balances and transaction history, transfer funds, and more. The internet has made it easier to stay on top of your finances.
Overall, it is clear that the internet has made our lives much easier and more convenient. It is an essential tool that we rely on to get through our day-to-day tasks. Thanks to the internet, we can save time and effort while still getting the things we need and want.