Managing a construction business is a complex endeavor. Aside from ensuring that financial metrics are met by the organization, each construction project involves several aspects that need to be coordinated well until its successful completion. Add simultaneous projects into the equation and all tasks mount up exponentially.
General contractors, housing builders, and renovation specialists are the top construction business types that rely on construction management software to aid in their daily operations. Users find such software significant in its contributions to the efficiency, productivity, and profitability of the business. Aside from many other features, construction management software enables convenient documentation, scheduling, and reporting functions that streamline construction business tasks and workflow with computer-based precision.
When sourcing for the right management software solution for your construction business, understand their key benefits, features, and potential issues.
Explaining Construction Management Software
Construction management software is a project management program designed to automate businesses in different functional aspects such as budgeting, communication, staffing, scheduling, procurement, and business decisions, among others. It has the ability to track projects from beginning to end. Some programs also allow for seamless coordination with supply vendors and other partners.
Construction management software comes in two basic types: web-based and on-site.
Web-based (or cloud-based) management software grants round-the-clock access from any digital device that's connected to the internet. The wide accessibility makes it a more convenient alternative, especially for construction companies managing simultaneous projects at different locations. These cloud-based solutions typically charge by the month and the software developer/provider manages the necessary software upgrades, updates, and maintenance.
On-site construction management software is installed in your company's server and computer equipment, granting you higher levels of control over the system. This type of software will cost substantially more upfront and you will likely need IT personnel to manage it for you. However, you will own the software license upon purchase and you no longer need to make recurring monthly payments, plus maintenance costs tend to be lower.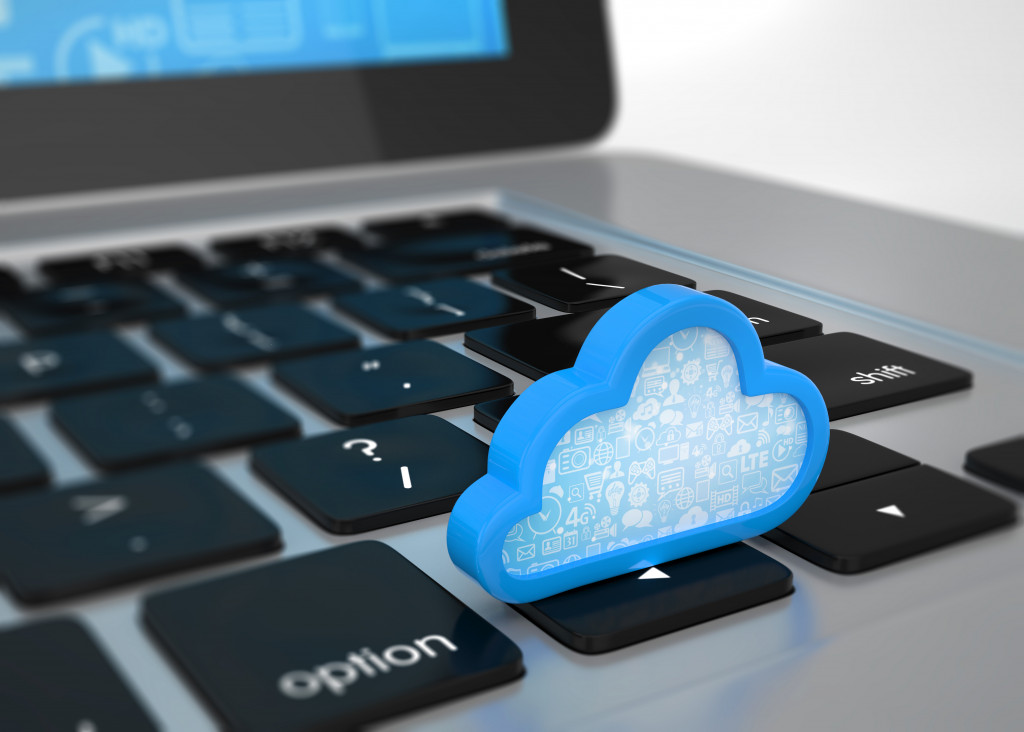 Web- or cloud-based software is typically more popular among smaller construction companies, whereas on-site software is preferred for security factors by larger, well-established construction firms.
Construction Management Software: The Benefits
Project Management. It should have the ability to automate most, if not all, critical aspects of a construction project. A good management software tool for construction projects should be able to program progress tracking, team collaboration, resource deployment, and client communications. Even better if the software enables you to list several projects and allows you to allocate resources across them.
Service Management. A useful construction management software has the ability to manage work orders and dispatch resources accordingly. It functions to book projects, create schedules, and assign resources to each booked project. Some more advanced solutions utilize GPS technology and assign jobs to service technicians in proximal locations.
Project Costing: A construction management software worth its value can set standard rates for all your business services, assign and itemize costs per project, and monitor project expenditures. It is better if this functionality integrates project schedules and compute for earnings or losses based on timelines.
Inventory Management. This helps you keep track of your resources and assets, all additions and losses, as well as deployment of equipment.
Equipment Management. This enables your project managers to allocate equipment for every ongoing project, record construction equipment repair and maintenance schedules and status, and effectively determine how much equipment you have available for deployment. Alerts can also be preset to notify you of impending projects that will require additional equipment.
Reporting. Project data and analytics are readily available, making critical business decisions more efficient. The more real-time data are collected and analyzed, the better for workflows, client updates, and determining risks in certain areas.
Construction Management Software: Are there Downsides?
Software Cost. Recurring or upfront fees for both cloud-based and on-site software may be a little steep, especially for smaller businesses. Software utilization at lower price points may offer only limited features.
Implementation. It could take time before employees of a business organization grow accustomed to the correct use of automated digital platforms. Training, acclimation, and proficiency might take longer for firms with employees who are generally used to conventional work processes.
Periodic Updates and Re-training. Computer-based programs need to be updated from time to time so it stays current and functional. Some updates are major enough to require re-training staff about the changes. It may also happen, though pretty rarely, that a software tool becomes totally obsolete, given the constant changes and innovations in the industry. This means another substantial investment needs to be undertaken for the replacement management software.
Successful construction projects are driven by effective resources and assets management. Your construction business' productivity, workflow efficiency, and profitability can all gain from the automation that construction management software brings to the table. This computer-based project management software may be cloud-based or on-site.
Both are substantial investments, especially the latter, and should you decide to integrate this system into your business, it is crucial that you choose the software provider that offers features most suitable for your business scale and needs.