The modern age has drastically changed the landscape of business investments. In the past, starting a company usually meant working long hours with brick-and-mortar businesses. However, these days, it's possible to open and run a successful venture with the help of technology. This trend is making business investment convenient for serial entrepreneurs.
While being a serial entrepreneur is still a challenging path to handle, many believe that it's the future of the economy. So, how can you ensure you're on top of your game? Here's a look at the business investment strategies for serial entrepreneurs in the modern age.
Diversified portfolio
Diversifying your portfolio is the first step to ensuring success as a serial entrepreneur. That means investing in different types of businesses and industries. By spreading your risk across multiple ventures, you're in a better position to weather any storms that come your way.
And, thanks to technology, it's easier than ever to keep tabs on a diversified portfolio. Now, plenty of online tools and resources are available to help you track your investments and performance. There are also several ways to get started with a diversified portfolio. For instance, you can use an online brokerage account to invest in stocks, bonds, and mutual funds. Or, you can use a robo-advisor to manage your portfolio according to your goals.
Whichever route you choose, remember to keep an eye on your investments and monitor their performance. Doing so will help you make adjustments and ensure that your portfolio is on track.
Dedicated resources
Investing in a business is not a one-time event. Instead, it's a continuous process that requires dedication and attention. As a serial entrepreneur, you need to have a bunch of resources dedicated to each business. That way, you can focus on running and growing your ventures.
Of course, putting together dedicated resources can be costly. But with technology, there are now more affordable options available. One example is that you can now use online tools and services to automate tasks and manage your businesses more efficiently. There are also plenty of freelancers and contractors you can hire online to help with specific tasks and projects.
Using technology, you can stretch your resources and get more done with less. That way, you can focus on the most critical aspects of your business.
Data-driven decisions
In the past, business decisions were often based on gut feel and intuition. These days, however, data is playing an increasingly important role in business investments.
With technology, tracking and measuring anything is possible. These data can help you make informed decisions about where to invest and how to grow your businesses. You can use data to track your target market, identify trends, and assess opportunities. You can also use it to monitor your competition and benchmark your performance.
When you're able to make data-driven decisions, you can make the most out of your resources and investments and increase your chances of success.
Business valuation
Another crucial part of being a serial entrepreneur is knowing how to value a business. After all, it would help if you had a clear idea of how much each company is worth before making an offer to buy or invest in it.
There are many factors to consider when valuing a business. And sometimes, the task can be overwhelming, especially if you're unfamiliar with the process. Fortunately, technology has made business valuations more accessible. Now, you can connect with experts and get help with valuing a business. You can also use online tools to estimate the value of a company.
A reliable small business valuation can make or break a deal. So, if you're unsure how to value a business, seeking professional help is a smart move.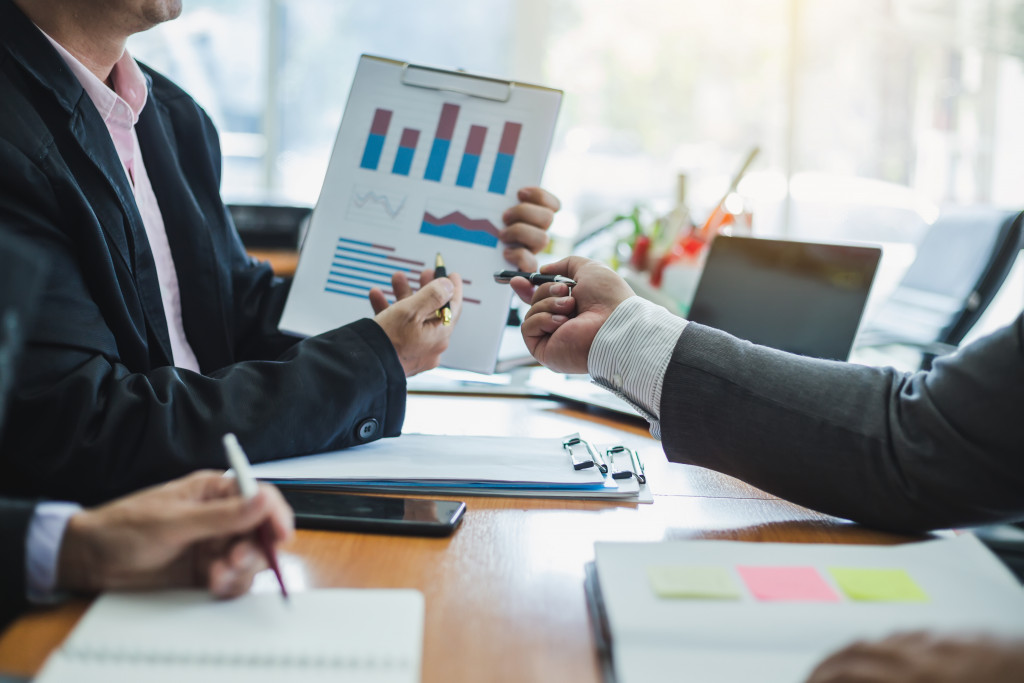 Exit strategy
An exit strategy is an essential part of any business investment. It's a plan for how you'll sell your stake in the company or liquidate your assets. Without an exit strategy, you could end up stuck in a business that's not performing well or unable to sell when you need to.
You can consider several exit strategies in advance, such as an initial public offering (IPO), a sale to a strategic buyer, or a sale to a financial buyer. You can also exit through a management buyout (MBO) or a leveraged buyout (LBO).
Your choice of exit strategy will depend on your goals and your business situation. But regardless of your chosen route, having a plan is a smart move.
The modern economy has given rise to serial entrepreneurs. And as a result, there are now more options available for business investment. The above are just some strategies that you can use to reach success. But with technology, the possibilities are endless. So, if you're looking to invest in a business, don't hesitate to explore your options and take advantage of the latest tools and resources. With the right approach, you can make your investments work for you and achieve your desired level of success.