When it comes to hosting a significant outdoor business event, preparation is vital. You can ensure that your event goes off without a hitch by planning and organizing all the necessary details. You want to make sure that your guests have a great time, so here are a few tips to help you get started:
1. Start by creating a checklist of everything that needs to be done
Before you can start planning your event, you need to know what needs to be done. This will help you stay organized and on track. Make a list of all the tasks that need to be completed, and then start checking them off as you go.
Some of the essential tasks to include on your checklist are:
Booking a venue
Hiring event staff
Creating a guest list
Promoting the event
Planning the event schedule
Arranging for catering
Setting up décor and signage
Another important task to remember is how you will power your event. If you're going to need a towable generator, make sure to add that to your checklist as well. Many businesses forget this important detail, and it can end up being a disaster.
If you take the time to plan and create a checklist, you'll be well on your way to hosting a successful event.
2. Delegate tasks to your team members
Remember that you cannot do everything yourself. To make your event a success, you'll need to delegate tasks to your team members. This will help ensure that all the details are taken care of and that everyone is on the same page.
When delegating tasks, be sure to give clear instructions and deadlines. This will help keep everyone on track and focused on the task at hand. Choose team members you know are reliable and organized, and check-in with them regularly.
You also need to delegate tasks on the day of the event. Ensure that someone is responsible for greeting guests, handling customer service, and monitoring the event schedule. You want to be able to enjoy your event, so delegate and then relax.
3. Set a timeline for each step of the process
One of the best ways to stay organized when planning a significant event is to set a timeline for each process step. You need to know when tasks need to be completed, and a timeline will help you stay on track.
Start by setting a date for the event, and then work backward from there. Create a timeline that includes all of the tasks that need to be completed, and make sure to allow plenty of time for each one.
Don't forget to include a buffer in your timeline if anything goes wrong. You never know when a supplier might not be able to deliver on time or when a venue might have a last-minute cancellation. Building in a buffer will ensure that you still have plenty of time to get everything done.
4. Plan for weather contingencies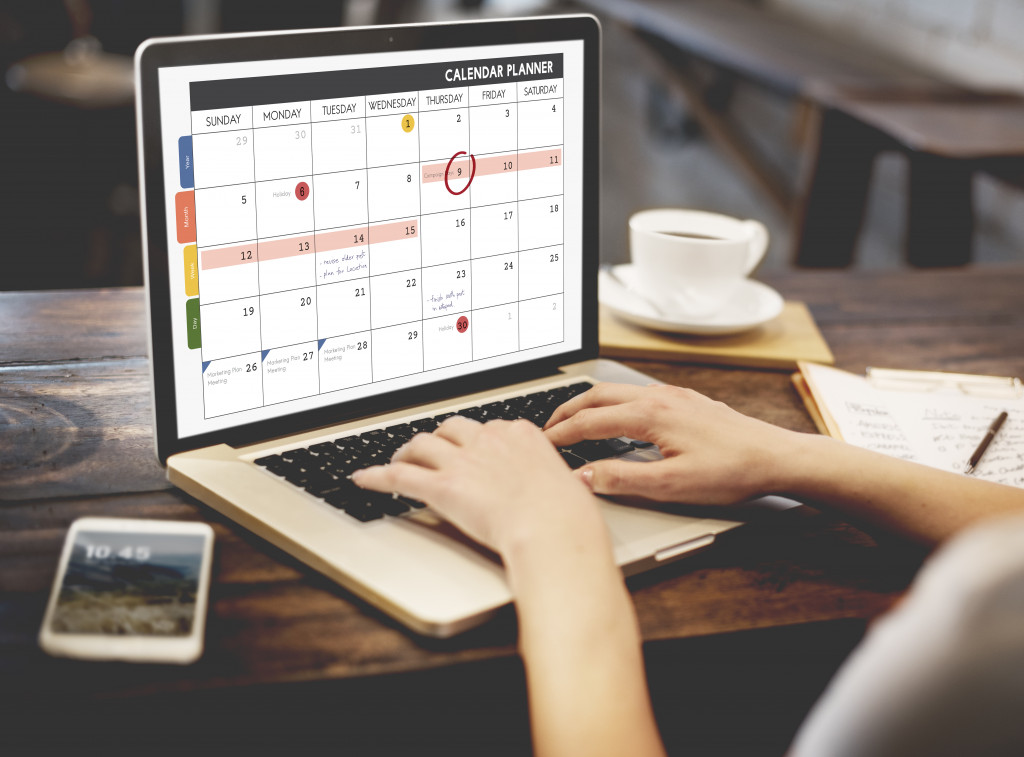 An enemy of outdoor events is terrible weather. But even though you can't control the weather, you can plan for it. Be sure to have a contingency plan in place in case of bad weather.
This might include renting a tent or setting up a tarp, which can provide shelter for guests. You should also have a plan for how you'll power your event if the weather turns for the worse.
If you're worried about the weather, you can always move your event indoors. Book a reserved space at a local hotel or community center if you need to make a last-minute change.
5. Hire professional help
When in doubt, hire professional help. This is especially true if you've never planned a significant event before. Many details need to be taken care of, and it can be helpful to have someone else handle them for you.
When hiring professionals, be sure to do your research and read reviews. You want to make sure that you're working with someone who is reliable and who has experience planning similar events.
You may also be able to tap into their network of suppliers and vendors, which can save you time and money. Try to find a one-stop-shop that can handle all your event needs, from catering to décor.
Organizing a large outdoor business event can be daunting, but it doesn't have to be. By following these tips, you can be sure that your event will succeed. Remember to delegate tasks, set a timeline, and plan for weather contingencies. And if you're feeling overwhelmed, don't hesitate to hire professional help. With a little bit of planning, your event will be one to remember.