These days, virtually all types of businesses rely on some kind of technology. The right technology can help improve a brand's efficiency, productivity, and profitability. The kind of tech your brand needs to rely on is not limited to the right types of machinery. This can also go beyond the very tools and software you can invest in to make business processes easier.
But then, many businesses accumulate technical debt. While sticking to old processes can channel that undeniable charm to consumers, this is not always the case. Using outdated and inefficient tech will only cost your business in the long run.
Consumers Expect Businesses to Embrace Modern Tech
Modern consumers want fast, efficient, and quality products and services. They expect to get products of the best quality and at the soonest time possible. Aside from these, consumers also expect companies to leverage modern technology.
One reason is consumers' demand for convenience. They rely on technology to find brands, the products, and services they need, as well as the experience they want. They also use online research, which makes digital marketing a must-have for businesses.
In addition, consumers are also into better functionality. If you only rely on ancient tech, it can be tricky to offer the right solutions to your customer's pain points. Many consumers assume you are still using outdated tech if you are unable to meet their demands and expectations.
Outdated Tech Limits Your Ability to Boost Business Efficiency
Business efficiency can depend on the technology you are investing in. If the kind of tech you are using is unable to meet client needs, then your business will suffer. It is time that you embrace timely tech innovations to ensure you and your employees can focus on your roles instead of wasting time.
For instance, owner-operators often find themselves trying to juggle their main responsibilities. They try to do everything on their own, including their accounting. Unless they embrace the latest accounting technology, they will find it difficult to manage their business while juggling this extra task.
Thankfully, there are various business solutions out there. For instance, there are financial consultancy firms that manage big businesses and even accounting services for truckers. These solutions are available for a wide range of businesses. Outsourcing your accounting can help you accomplish many business goals, too. This includes reducing business costs, improving cash flow, and ensuring tax compliance.
Security Costs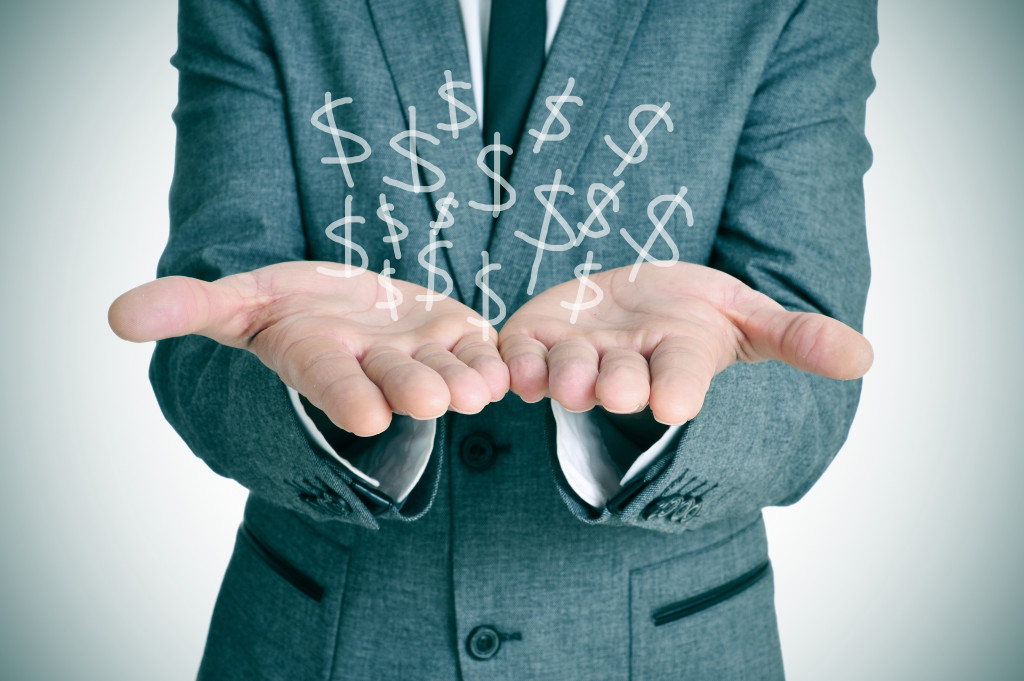 Security is among the major concern of consumers. They are wary about sharing personal information. This is even if they are into online shopping.
This is one reason why more businesses are into social selling. They make use of different social media platforms to sell products and services. They recognize that more social media users would rather stay on their preferred platforms to buy what they want instead of going to another website.
Most businesses are using different tools and software to take their business online, boost brand awareness, and market their offers. Your risk of losing consumers will increase if you can't assure your target audiences that you are using the latest technology to ensure their data's safety. In extreme cases, you can end up getting sued if their data is compromised, resulting in a tarnished reputation.
Decreased Productivity Levels
Technology can help improve a company's productivity levels. The right tech helps your employees do their work faster and more efficiently. Without the right tech, they can end up wasting time instead of fulfilling their main duties.
Thankfully, different kinds of tech can help improve a company's productivity levels. For one, some technology helps connect a dispersed workforce. Take businesses with remote teams as an example.
Using old-school communication strategies can only lead to misunderstanding, wasted time, and slow communication time. Thanks to today's tech, communication is now easier and faster. This helps improve team morale, make collaborations more comfortable, and ensure teams are organically connected.
Slow Business Growth
All company owners want to grow their business someday. But then, their unwillingness to leverage the latest business tech stops them from doing so. They believe updating their tech will only lead to more costs and expenses.
In reality, the right tech is an undeniable investment. The return of investment can quickly compensate for the upfront costs. Of course, you should take the necessary steps to ensure your workforce can adapt to the new tech you are investing in.
You should prioritize proper training to make sure your employees can easily adapt to the new technology. The main purpose of investing in tech is to reduce employee stress and boost their productivity. They can only end up even more stressed if the new tech ends up challenging their skills and threatening their position.
In a nutshell, the right tech can set your business up for better productivity, profitability, and growth. It only makes sense to embrace new technology once you can afford it. While there may be reasons to postpone tech investment, the pros outweigh the cons.