It's easy to panic when you're trying to sell your home in a buyer's market when the supply of homes outstrips the demand of buyers. Don't fall into the trap of thinking there's no way to sell your home in this type of market!   With these tips, you can make it happen and get back to enjoying life as soon as possible. Remember that this is only one option out of many, so be sure to consult an experienced real estate agent before making any final decisions about how to sell your home in a buyer's market.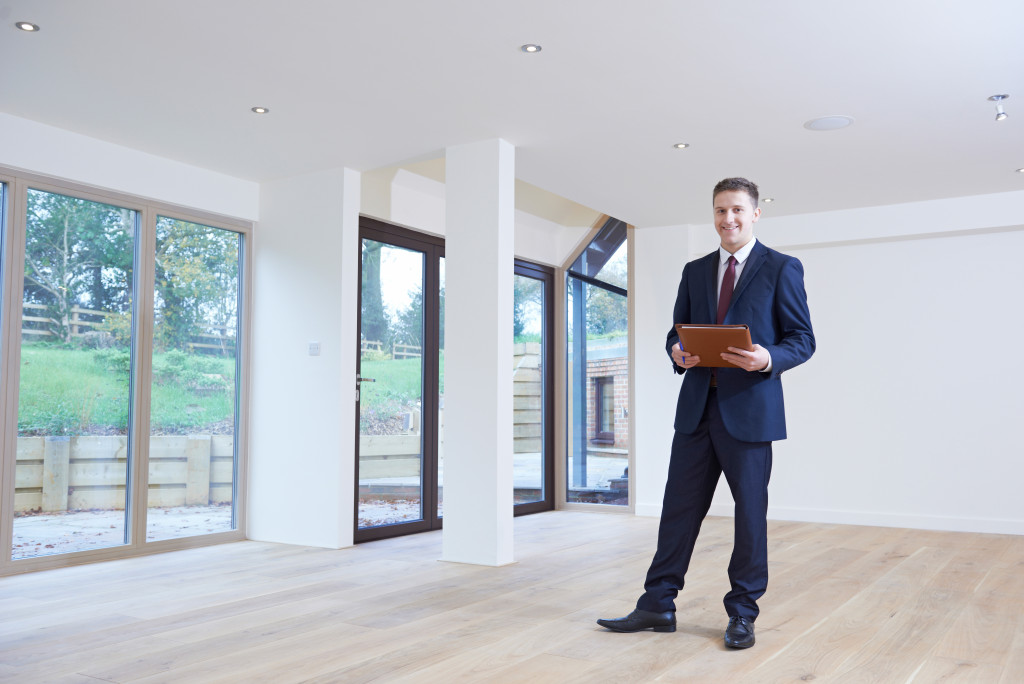 Consider A Price Drop
The best way to sell your home quickly is to meet an asking price that will attract buyers. If you're not there yet, consider dropping your price by about 5% if you haven't done so already. Don't drop it by too much at once, though—instead, try lowering it every few weeks. Research shows that homes that undergo gradual price reductions are more likely to sell quicker than those with one large, dramatic decrease.
Price it Right
If you're trying to sell your home in a buyer's market, be sure to price it right. If it seems like your property might sit on the market for some time, consider underpricing it so that you can attract interested buyers quicker. However, if there are no buyers in sight, it might be best to price it closer to market value. Aiming too high will ensure that your property stays on for longer.
Get Professional Photos
These days, it's becoming more and more common for sellers to rely on professional photography. If you're interested in selling your home, hire a pro. Having high-quality photos done of your property can drastically increase your chances of getting noticed by potential buyers. If nothing else, they make it easier for people who might not be familiar with homes in your area to get an idea of what kind of house they'd be purchasing.
Make Sure the House is in Great Condition
Before putting your home on the market, make sure it's in great condition. This includes painting rooms and cabinets, deep cleaning carpets and fixtures, and performing maintenance tasks around your home. All of these things will help sell your house quickly and for top dollar.
Consider changing the flooring or adding new hardware as well. Hardwood floors, tile, and granite are all beautiful upgrades that will make your home more appealing. Flooring installations can be the biggest upgrade you do before putting your house on sale and add significant value. Remember that most buyers judge how much they're willing to pay for a house based on how much it costs them per square foot so it can be a huge investment.
Reduce Clutter
Paring down your possessions, both physical and digital, can help reduce clutter and give buyers more space to envision themselves living in your home. Take time during or after your move to edit what you keep. And while you're doing that, be sure to get rid of any items you don't use or haven't used recently.
Make it Smell Good
Keep your home smelling fresh. Not only does it make your space feel more comfortable and inviting, but smells can influence how much you're willing to pay for something. You don't need an expensive diffuser or candle to make your home smell nice — you probably have everything you need on hand already! Sprinkle some baking soda on your carpet if it needs deodorizing, or boil some water with lemon peels or mint leaves for an even fresher scent.
Make It Easy to Show the House
Understandably, you want your home to be at its best, but try not to go overboard. Don't hire too many contractors or spruce up each room with pricey decor. Instead, opt for easy-to-clean surfaces and neutral colors so prospective buyers can envision themselves living there. And don't forget curb appeal —get rid of excess clutter, trim trees, and bushes, and make sure all major appliances are operating properly.
Make sure lighting is sufficient inside each room so it doesn't look dark, update any worn flooring, remove offensive odors, turn off TVs, computers, and ensure proper air circulation by installing new fans if necessary.
Staging
How you decorate and display your home can have a big impact on how quickly it sells. That's why staging has become an integral part of property marketing. Whether you choose to do it yourself or hire a professional, remember that staging helps bring out your home's best features and take advantage of natural light and space.
After months of working on your home and waiting for buyer interest, you're probably beginning to lose hope. But don't give up yet! It may take some time, but the things listed can boost your listing's appeal and attract buyers.