The senior population is a fast-rising segment of the country's population, now accounting for 16% of the overall population. This particular demographic is projected to grow to 20% by 2030. As the number of older Americans continues to rise, so does the need for quality senior care.
Medical care is essential for seniors as they are more susceptible to developing chronic conditions and illnesses. Therefore, it is vital to have a care plan to address seniors' unique needs. Unfortunately, the pandemic has made it hard for seniors to get the care they need.
The traditional means of getting medical care is through in-person doctor visits. However, with the pandemic still raging, many seniors are unwilling or unable to leave their homes to see a doctor. Even when they do venture out, they may not be able to get an appointment for weeks or even months.
This is where one of the modern forms of healthcare comes in: telehealth.
Telehealth
Telehealth is a growing sector of the overall healthcare system that was mainly ignored when it first appeared about a decade ago. When the pandemic hit, telehealth utilization skyrocketed by a staggering 169%.
There are many reasons why telehealth is an attractive option for seniors. First, it allows them to get the care they need without having to leave their homes. It's imperative for those who are at a higher risk for complications from the virus.
Next is that telehealth appointments are typically shorter and more focused than in-person visits. It means that seniors can get the care they need without spending hours in a waiting room or traveling to and from a doctor's office. Telehealth services are also often more affordable than traditional health care.
Finally, people can use telehealth to connect seniors with doctors who are not in their local area. This is important for those who live in rural areas or have difficulty finding a doctor that meets their needs.
There are various branches of telehealth that require some attention, but one that is rising fast is teledentistry.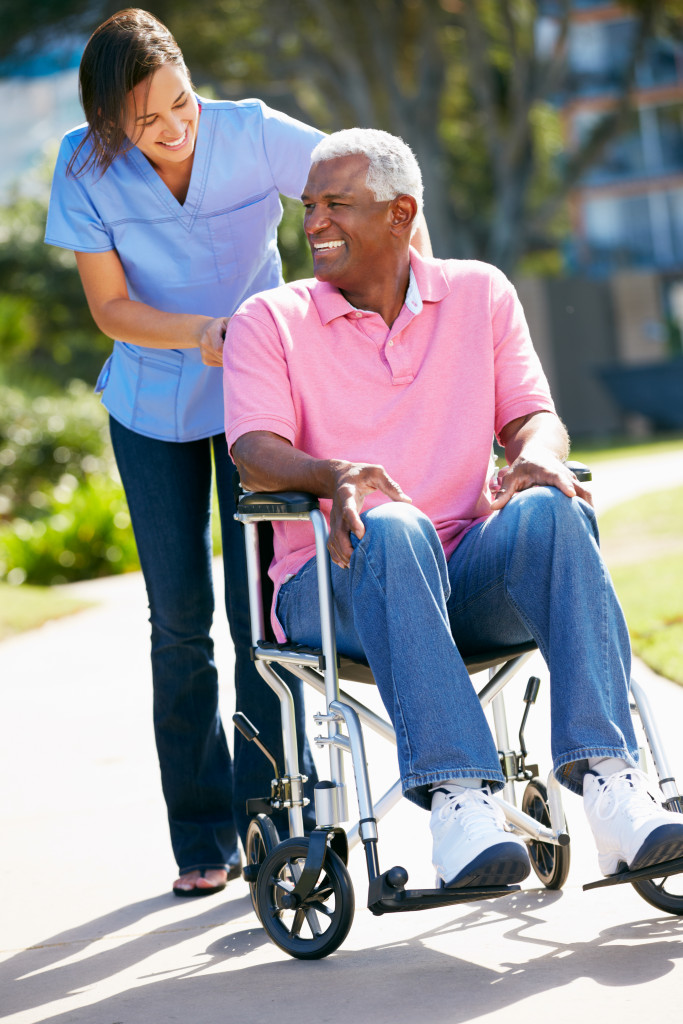 Teledentistry
It's known that older adults tend to have more dental problems than younger people. Studies have shown that seniors are three times more likely to have untreated tooth decay than adults under 65. They are also more likely to have gum disease.
Teledentistry is a branch of telehealth specifically designed to address the dental needs of seniors. This type of care allows seniors to get the dental care they need without leaving their homes.
Teledentistry can be used for check-ups without needing to visit the dental office. Orthodontists can also use it for pre-surgery procedures. For example, orthodontists can use video calls to check a patient's teeth before a dental implant. They can also use advanced tools to get a 3D image of the mouth which can help with the treatment planning. The 3d image can help identify necessary spots in the teeth that require an implant. They can then schedule the operation, which would take less than an hour because of the preparations done through teledentistry.
Telehealth doesn't mean much if the seniors who do it can't get the medicine they need to treat themselves. So delivery services are not providing medicinal deliveries to people.
Medicine and Grocery Deliveries
While many seniors can get the care, they need through telehealth, some still need to leave their homes to get essential items like medicine and groceries.
This is where delivery services come in. There are now a variety of companies that will deliver medicine and groceries directly to seniors' homes. It's a massive help for those who cannot leave their homes or have a hard time getting to the store.
Some companies will even deliver meals that are specifically designed for seniors. It's an excellent option for those who have dietary restrictions or simply don't have the time or energy to cook.
There are a variety of delivery services that seniors can choose from. Some of the most popular ones include Amazon Prime, Walmart, and Instacart.
In-Home Care
For some seniors, telehealth and delivery services are not enough. They need the help of a live person to get through the day.
In-home care is a type of care provided by a live person. This can be anything from help with cooking and cleaning to personal care and companionship. In-home care is an excellent option for seniors who need a little extra help but who don't want to leave their homes. Some of these services now even have apps that seniors can use to schedule their needed care.
Seniors are getting the medical care they need during the pandemic in various ways. Through these four ways, many seniors get the medical care they need without exposing themselves to the virus.