Technology has never been as essential as it is today. Smart technology has made our lives even better, whether through social media or digital assistants — and this is particularly true for businesses. There's no denying how smart technology has transformed our lives into a more efficient and convenient experience, no matter the task.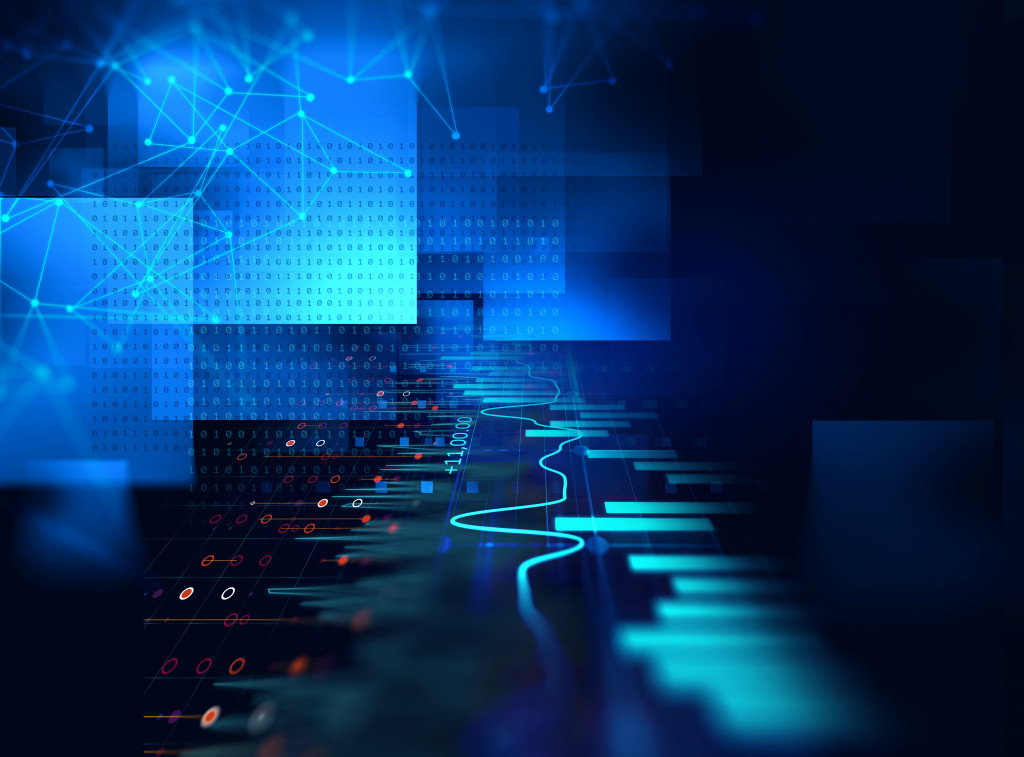 While traditional ways of doing business and processes still benefit more rigid business sectors, tech is everywhere nowadays. Utilizing the latest developments to continue serving consumers, entering new markets, and finding other revenue avenues has been some ways businesses have been navigating the new normal. Here are some examples of smart tech in businesses.
Suggested responses
The use of artificial intelligence has been taken advantage of in newer technology. One example is its role in suggested responses. As an entrepreneur, you can't keep up with every customer inquiry or message unless you have dedicated personnel for online customer service. Even if you do, they're most likely currently overwhelmed with the influx of online inquiries because of the increased online transactions and feedback. Having quick responses and not letting customer queries go unnoticed is a big part of customer satisfaction for online businesses with eCommerce platforms.
Suggested responses and other technology allow you to communicate with every customer who wants to get in touch with you and feel seen and heard. You can take advantage of this on your social media platforms, websites, and other platforms so that your customers get an answer immediately. Although nothing can compare to an actual conversation, at least your customers can get their inquiries and concerns answered if it's within the bounds of your frequently asked questions.
For instance, a customer might ask about the products you're selling or your business hours. These are amenable questions to ask through suggested responses. In fact, you can even utilize AI chatbot solutions to mimic live conversations with a customer service representative.
Digital assistants
If there's anything smart technology is known for, it's digital assistants. You can see this with examples like Amazon's Alexa and Google Assistant. It's an efficient and convenient way of helping you with tasks such as playing your music, responding to messages, and even calling someone. All of these you can do hands-free. Particularly when getting ready for work or driving, this is where digital assistants make things convenient on your behalf. Through your voice and, in some instances, photos, you can get basic tasks out of the way.
You might wonder how this can help you as an entrepreneur; it can save you so much in day-to-day operations. Instead of spending an hour or two finding the perfect restaurant or scrolling through your contacts to find the person to call, you can use the help of digital assistants. Also, for work-related tasks such as setting a reminder or sending emails, digital assistants can help you.
In other words, it can make your life as an entrepreneur more convenient and easier. It also lets you cut back on the costs of hiring another employee to serve as your assistant and manage your schedule. If you're looking to go a more personal route, virtual assistants can also greatly benefit your business.
Smart locks
Employee theft and fraud are among the two most commonly occurring crimes in the workplace. Your most prized possession as a business is your office or workplace, so it's essential to have some form of security system to keep your company safe. You don't want one of your employees to steal from your company. By having smart locks, you can secure the areas and places that need securing.
Not to mention, it can provide you with real-time monitoring 24/7, which you can observe from your gadgets. With smart locks, you have complete control over locking and unlocking your office, personal safe, and even fragile documents. Many smart systems also allow you to grant specific individuals lock codes, which makes employee tracking easier when you're not physically in the office.
E-payments
There are all kinds of technology that make transactions from your business more manageable. Utilizing cashless payments such as e-wallets and the like lets you keep better track of payments and reduces the risk of using physical money in a pandemic. Your business can make and receive payments online without having to go to your nearest local bank. As a result, this also saves you a lot of time on your hands. Also, these cutting-edge systems can detect features like facial recognition, privacy controls, and spending patterns.
The new normal presented a steep learning curve for businesses all over the world. But with the help of innovative technology, many companies saw new opportunities to continue to serve their consumers and find new avenues for business.