There are a lot of myths about property investment. The truth is that there are many ways to make money from property, and the most successful investors use a variety of strategies. According to the ACS data, the average American moves 11.7 times in their lifetime. That means there are many opportunities for investors to profit from people relocating.
One thing all successful investors have in common is an understanding of where to find good deals. There are many ways to find motivated sellers willing to sell properties at a discount. Here are some of the best places to look for deals on investment properties.
Foreclosure properties
When sourcing property investments, foreclosure properties can be a great place to find deals. Some homeowners struggle to make mortgage payments, which causes banks to foreclose the property. These properties are often sold at a discount, making them a good investment opportunity.
You can find foreclosure properties online or by contacting your local bank. You can also hire a real estate agent who specializes in finding foreclosure properties. Either way, you'll want to be sure to do your due diligence before investing in a foreclosure property. Banks often require a strict documentation process, so you'll need to be prepared for that.
Nonetheless, you can profit most from foreclosure properties by understanding the process and being patient. This way, you can buy low and sell high, making excellent revenue from the investment.
Properties with code violations
Another great place to find deals on investment properties is by looking for properties with code violations. These are properties that the city has cited for violating building codes. The most common code violations include issues like peeling paint, broken windows, and overgrown yards.
Owners of these properties are often motivated to sell because they don't want to deal with the hassle of fixing the violation. This situation presents an excellent opportunity for investors to get a good deal on the property.
You can find properties with code violations online or through your local city hall. However, you'll need to be careful when investing in these properties. Ensure you understand the city's code violation process and what it will take to fix the violations. Otherwise, you could spend more money than you make on the investment. But, if done correctly, properties with code violations can be a great way to turn a profit.
Auction
If you're willing to take on a little more risk, another great place to source deals is at an auction. Auctions work by placing a property up for sale to the highest bidder. These properties often get sold at a discount, which presents an earning opportunity for aspiring investors.
You can also find affordable unsold auction properties for sale after the auction. These unclaimed properties didn't meet the reserve price during the auction. As a result, they become available to the public at a reduced cost.
However, many of these properties get sold as-is, so you won't have an opportunity to inspect the property before bidding. As a result, there's always the potential you could end up overspending on repairs. Despite the risks, many investors find excellent deals by sourcing properties at an auction. If you do your research and know what you're doing, investing in an auction property can be very profitable.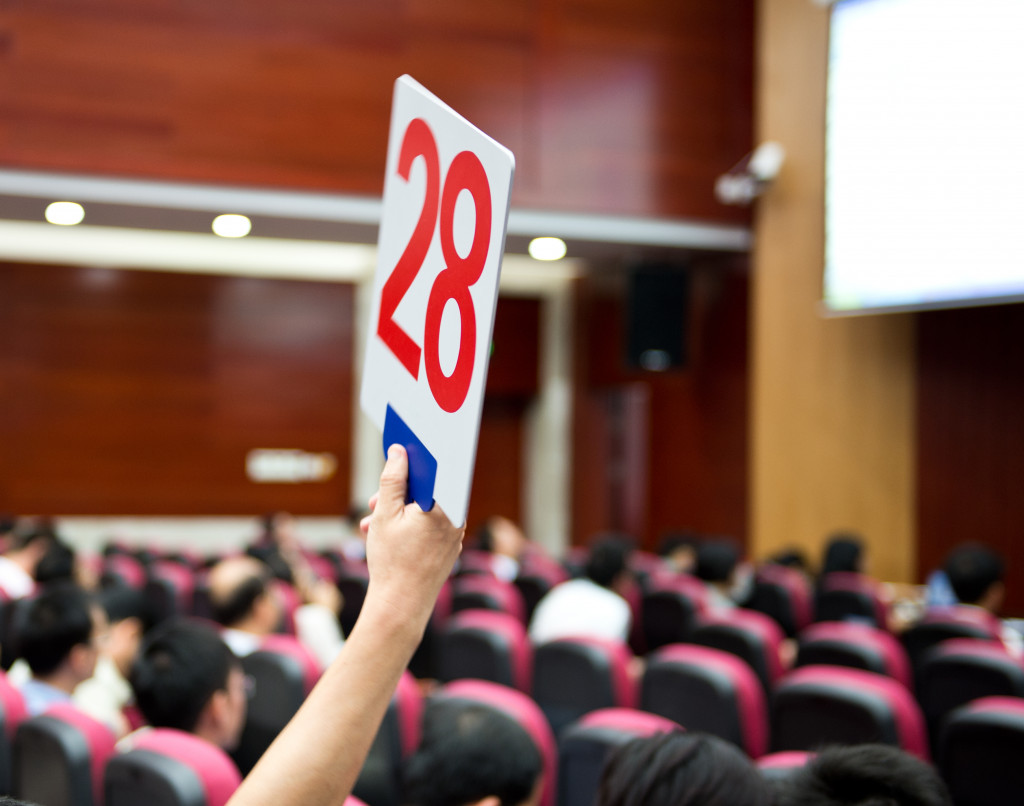 REO properties
REO stands for "real estate owned." These are properties sold by real estate companies, often at a discount. Since you'll be buying directly from the source, you may be able to get a good deal on an REO property.
Before you start your search for an REO property, though, you must understand the risks involved. Many real estate companies require significant buying power to purchase an REO property, so make sure you have the financial resources before making an offer.
In addition, REO properties may come with significant building codes that you need to address before making any changes. That means you might not fully control the property or turn it into a rental immediately. But if you're ready to deal with these challenges, an REO property may be the right investment for you.
Yard sales
You might not think of yard sales as a place to find investment properties, but you can source some great deals this way. Look for houses with a sale sign and talk to the owner. In many cases, the owner will be more than happy to sell the property at a discount if they don't have to deal with the hassle of setting up an open house.
Of course, you'll need to be careful when buying a property from a yard sale. Make sure you get a professional home inspection before finalizing the deal. Otherwise, you could end up with a money pit that will cost you more to fix than it's worth. But if you play your cards right, yard sales can be a great place to find cheap properties.
There are different places you can source property investments. You can find deals online, through your local city hall, at an auction, or just walking by. Whichever route you choose, make sure to do your research and know what you're getting into before making any offers. You can find some great deals on investment properties with a little effort.