Technology has a way of making things more accessible and more efficient – including our careers. It can help us find new opportunities, stay connected with our network, and learn new skills. Here are five ways technology can help you propel your career path:
Finding New Opportunities
Searching for new opportunities is crucial, and loyalty is no longer the mainstay of your career. Many companies are willing to pay you a lot more, and you should always be constantly looking for them.
Millennials are considered the job-hopping generation, with 21% of the population quitting their jobs annually. There's a good reason for this. The first reason is that they can. They're not bogged down by years of company loyalty or a lack of other options.
With technology, you can access an endless supply of job postings and company research at your fingertips. You can find out about new companies that have popped up in your industry, their funding status, and if they're hiring through sites like LinkedIn, Indeed, and Glassdoor.
Social media sites are also a great way to find new companies. For example, there are now over 50 million business pages on Facebook alone. These pages are a great way to learn about new companies and what they're up to.
You can also follow hashtags on Twitter that relate to your industry or specific companies you're interested in. This is a great way to stay up-to-date on news and announcements from these organizations.
You can also set up Google Alerts for your desired position or company keywords. This way, you'll be the first to know when anything new pops up related to your search.
Finding new opportunities is crucial for anyone looking to further their career; technology can help you do that.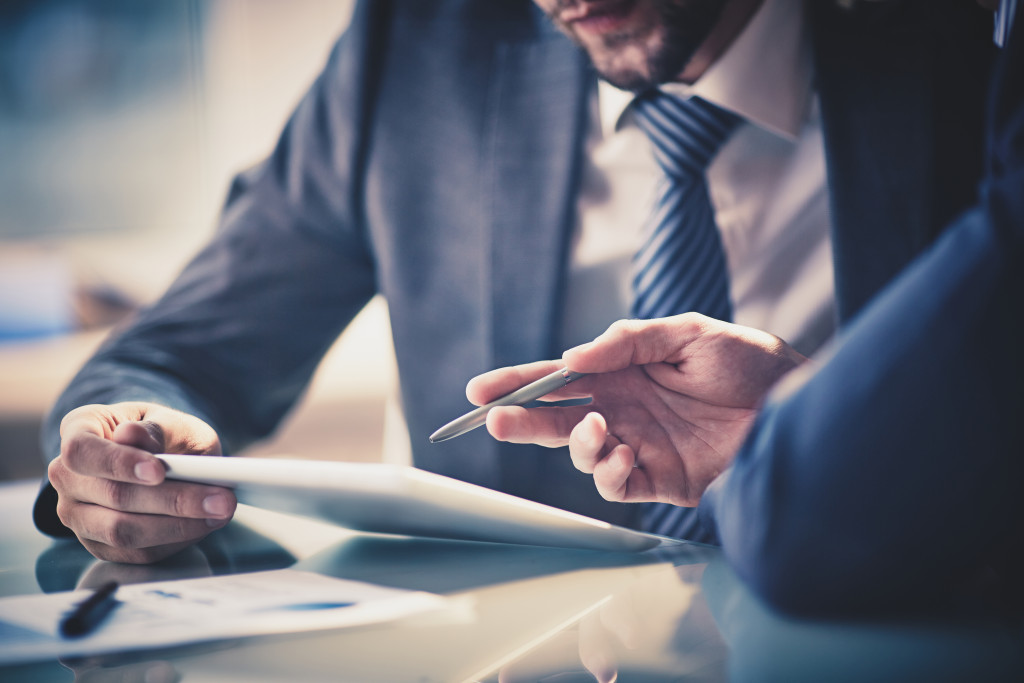 Enhancing Your Skills
Once you've found a new opportunity, it's essential to ensure you're qualified. Technology can help you do that by giving you access to online courses and resources. One of the greatest ways you can utilize technology to improve your skills is by enrolling in online short courses for work. These courses can help you enhance skills related to your work. Additionally, you can use online resources to improve your soft skills, such as communication and problem-solving.
Learning Soft Skills
Soft skills are considered to be some of the most critical skills for employees. They're essential for things like collaboration, customer service, and leadership. People can learn many of these skills online through video lessons and articles. For example, you can find online courses on how to improve your communication skills.
Additionally, soft skills can also be used to improve your hobby. For example, playing an instrument can help you develop patience and discipline.
Staying Connected With Your Network
Your network is one of your most valuable career resources. Technology can help you stay connected with your network and cultivate new relationships. LinkedIn is a great way to stay in touch with your current network and expand it to include new contacts.
You can also use social media sites like Twitter to connect with people in your industry. Twitter is an excellent platform for networking because it allows you to have conversations with other users, share articles and resources, and join in on larger discussions.
You can also use online tools, such as email and Google Hangouts, to stay in touch with your network no matter where they are in the world.
Technology provides us endless opportunities to connect with others – even if we're not in the same room. Utilize these resources to stay connected with your network.
It Can Help With Research
Research is essential whether you're looking for a new job or trying to further your career within your current organization. Technology can help you with your research by giving you access to a wealth of information at your fingertips.
The internet is a great place to start your research. You can use search engines, such as Google and Bing, to find articles, books, reports, and other resources to help you in your career journey. Many online databases, such as JSTOR and EBSCOhost, provide access to academic journals and other scholarly resources.
If you're looking for more specific information, such as data on a particular company or industry, there are also several online tools that can help you with that. For example, Hoovers provides company profiles and industry information, while the U.S. Census Bureau offers a wealth of data on demographics, economic indicators, and more.
Technology has made it easier than ever to access the information we need. Use these resources to your advantage when researching your next career move.
Careers are essential in people's lives. Without them, people would not be able to achieve their dreams or goals. Technology has helped many people find their dream careers by providing them with the necessary resources to succeed. Use the various technologies listed here to help you on your career journey.