There's no question that smartphones have become an essential part of our lives. We use them to stay connected with friends and family, get work done and find out about the latest news and trends. But did you know that your smartphone can also be a powerful tool for improving your health?
Many different apps and programs can help you track your fitness progress, monitor your heart rate, and even provide nutritional information. You can also use your phone to find healthy recipes or join online support groups for people trying to live a healthier lifestyle.
Here are just a few of the ways you can use your smartphone to help keep you healthy:
Use fitness apps to track your progress.
Fitness apps are a great way to track your progress and set goals. They can help you stay motivated by providing feedback on your workout performance and helping you to set new personal bests. They can also provide valuable insights into your sleep, diet, and overall fitness level. In addition, fitness apps can be a great way to connect with friends and family who are also trying to improve their fitness. By sharing your progress and inviting others to join your workout groups, you can create a support network to help you stay on track.
Monitor your heart rate with health apps.
Maintaining a healthy heart is vital to overall wellness, and there are many ways to monitor heart health. One of the most convenient ways to do this is using health apps that track heart rate. There are a variety of these apps available, and they can be downloaded onto most smartphones. Many of these apps use the phone's camera to measure heart rate, and they are generally very accurate. In addition, some apps also allow users to track other fitness data, such as steps taken and calories burned. This can be extremely helpful in developing a well-rounded fitness routine.
Get nutritional information from diet apps.
If you're looking to get more nutritional information from your diet apps, there are a few things you can do:
Make sure the app you're using is updated with the latest data. Nutritional information can change over time, so you'll want to ensure you're getting the most accurate information possible.
Check the app's reviews to see what other users say about its accuracy.
Always consult with a registered dietitian or nutritionist before making any major changes to your diet.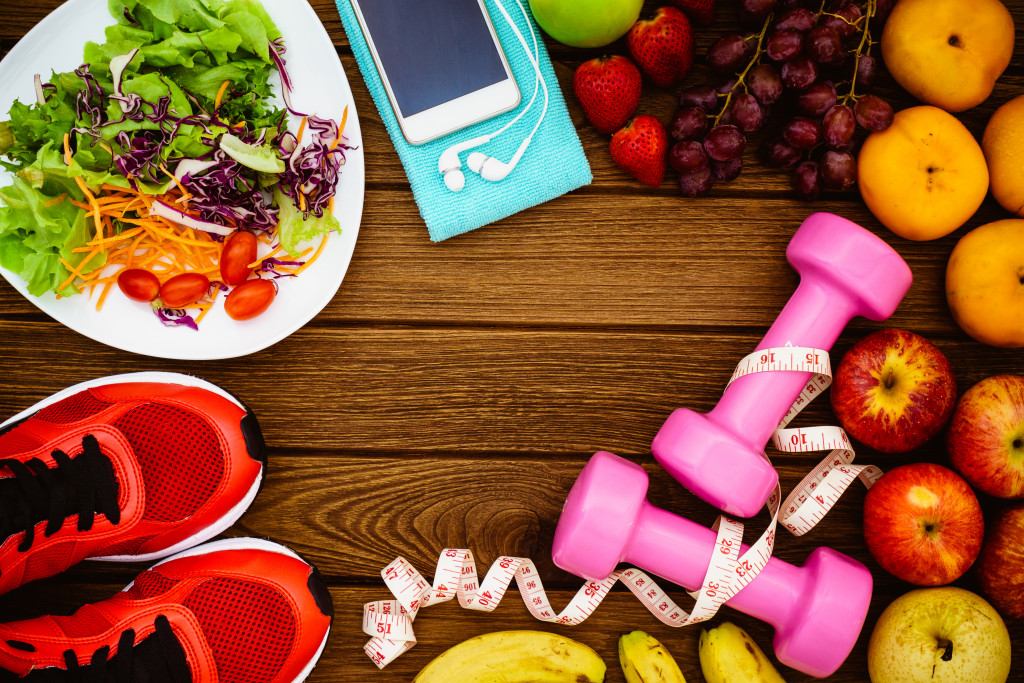 Discover doctors, dentists, and health professionals near you.
The healthcare landscape is rapidly changing, and patients are increasingly turning to their smartphones for guidance. With just a few taps, patients can now access a wealth of information about doctors, dentists, and other health professionals. And with the rise of online reviews, it's easier than ever to find a provider who meets your specific needs. Whether you're looking for a new primary care physician or need to find a dentist for a teeth crown installation, your smartphone can be an invaluable tool in your search for quality healthcare.
Find healthy recipes on food apps.
Many food apps can help you find healthy recipes. Some of these apps have databases of over a million recipes, so you are sure to find something that fits your taste and dietary needs. When searching for recipes on a food app, you can filter your results by various criteria: ingredient, course, prep time, and calorie count. This helps you to narrow down the options and choose a healthy recipe that fits your needs. In addition, many food apps allow users to rate and review recipes, so you can get an idea of how popular a particular recipe is before you attempt it.
Use meditation or relaxation apps to reduce stress levels.
Stress is a common problem that can harm both physical and mental health. While there are many different ways to manage stress, one effective method is to use meditation or relaxation apps. These apps can help to slow down breathing and heart rate, and they can also guide how to focus on the present moment. Additionally, many of these apps offer relaxation exercises and guided meditations, which can be extremely helpful in reducing stress levels. Some of the most popular meditation and relaxation apps include Headspace, Calm, and Breathe.
Conclusion
Smartphones can be used in various ways to help keep you healthy. By using health apps that track heart rate, getting nutritional information from diet apps, discovering doctors and health professionals near you, finding healthy recipes on food apps, and using meditation or relaxation apps to reduce stress levels, you can make sure that your smartphone is working for you instead of against you.