Are you feeling bogged down by the amount of work that needs to be done in your business? Are you struggling to find the time to do everything yourself? Perhaps outsourcing specific business tasks is the solution for you. It can help ease some of your workloads so that you can focus on more pressing matters. It can also help save you time and money. By outsourcing these tasks, you can focus on what you do best and leave the rest to professionals. So, what are these 7 services? Keep reading to find out!
Recruitment
Businesses can benefit in several ways by working with a professional recruitment firm. First, they can tap into a larger pool of candidates than they would be able to find on their own. In addition, recruitment firms have specialized knowledge and experience in identifying the most qualified candidates for open positions.
As a result, businesses that outsource their recruitment needs are more likely to end up with employees who are a good fit for the company and will be productive from day one. Ultimately, this can lead to a competitive advantage in the marketplace.
Data Entry
In the business world, efficiency is vital. The faster you can complete tasks and move on to the next, the better. That's where data entry services come in. Data entry is inputting data into a computer or other digital system. It can be as simple as typing in a list of names or transferring information from one database to another.
While it might seem time-consuming and tedious, data entry is a crucial part of many businesses. By outsourcing your data entry needs to a professional service, you can free up your employees to focus on more critical tasks, boost efficiency, and improve your bottom line.
Telemarketing
Telemarketing can be a great way to reach new customers and expand your market share. It allows you to target a specific audience with your message and connect with potential customers who might not be aware of your business otherwise.
There are various kinds of telemarketing, but many companies outsource cold calling services. What is it, and why do you need it? Cold calling is making calls to people who are not expecting them in an attempt to sell them a product or service. It can be an effective way to reach new customers. Still, it can also be a time-consuming and frustrating task for your employees. That's where outsourcing comes in. Working with a professional telemarketing firm frees up your employees' time, gets better results, and improves your bottom line.
Accounting
As a business owner, you have a lot on your plate. In addition to managing day-to-day operations, you must keep an eye on the bottom line. One way to do this is to outsource some of your accounting tasks. Outsourcing can save you money by freeing up internal resources and eliminating the need for full-time employees. It can also improve efficiency by giving you access to expert services.
When it comes to accounting, there are several services that you can outsource. These include bookkeeping, payroll processing, invoicing, and financial reporting. By outsourcing these tasks, you can focus on growing your business while ensuring that your finances are in good hands.
Web Design and Development
A website is often the first contact between a company and its potential customers, so the site must make a good impression. Unfortunately, designing and developing a professional-looking website can be a challenge, especially for businesses with limited resources. Fortunately, several web design and development services can help. By outsourcing this work to a reputable provider, companies can focus on their core strengths while ensuring that their website makes a positive impression. When selecting a web design and development service, it is crucial to consider factors such as cost, experience, and quality of work.
Customer Service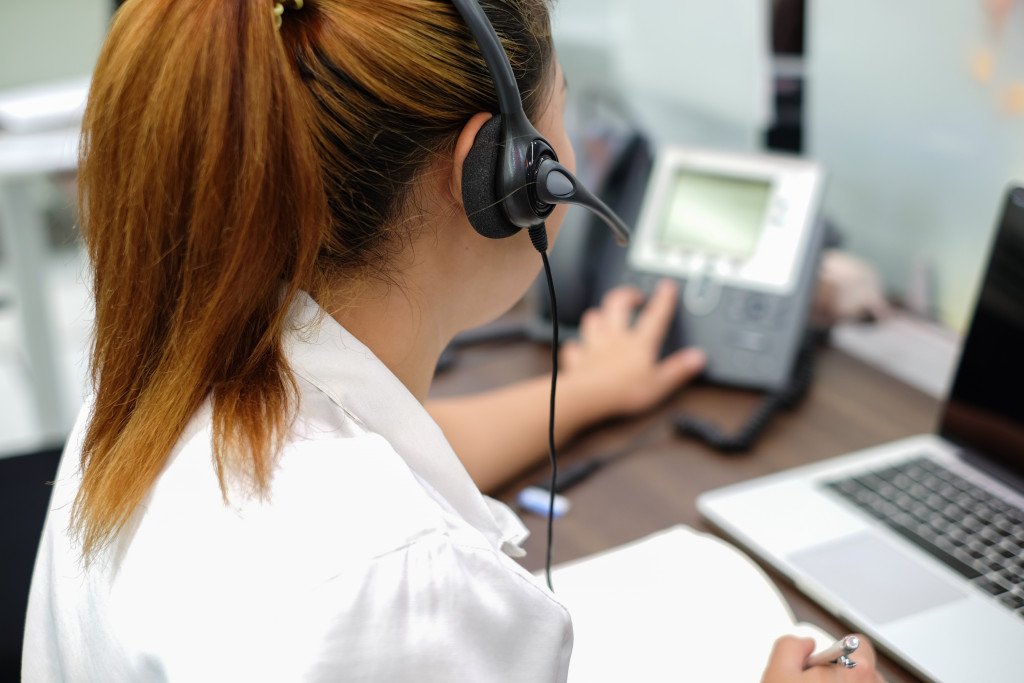 Superb customer service is key to the success of any business. Keeping customers satisfied will result in returning, while poor customer service will send them searching for a new company. Given its importance, it's no surprise that many businesses outsource their customer service needs. By working with a professional customer service provider, businesses can focus on their core strengths while still ensuring that their customers are satisfied.
Digital Marketing
Not all businesses have the internal resources to develop and execute a comprehensive digital marketing strategy. For many small businesses, the most effective solution is to outsource this service to a digital marketing agency. A good agency will have extensive experience and expertise in digital marketing, from developing an effective website to launching targeted ad campaigns. They will also be up-to-date on the latest trends and technologies, ensuring your business stays ahead of the competition.
Final thoughts
As your business grows, you will inevitably face new challenges. You may need to outsource some of your work to professional service providers to meet these challenges. By doing so, you can free up internal resources, improve efficiency, and focus on growing your business.