Although your home may be your castle, it may lack the best security features. For most homeowners, security for their property is important. You may think that it won't happen to you, but the increasing rate of house burglaries is alarming. According to FBI 2019 crime statistics, 1,117,696 million cases of residential burglaries were reported. Of those burglaries, there were losses worth $3.0 billion dollars. This indicates how rampant the issue of burglary is.
A home with no security has a higher chance of being burgled. Apart from financial stress, the emotional impact caused by burglary may be detrimental to a household's emotional well-being. Home security is important and requires much attention. Therefore, there is a need to protect your loved ones and home from burglary or intruders.
Without having the right security features, your home will remain at risk. Thankfully, there are simple measures that you can put in place to secure your home.
Ways to improve security in your home
One of the common access points for intruders is the front door. Your secondary doors may also pose a potential risk and increase a threat to your home. Due to this, you need to inspect your doors to ensure they are all secure.
Consider checking whether your locks are properly installed and are functioning well. You may find that some door locks have few screws which can easily be removed by burglars. If this is the case, then you need to upgrade your door locks. You may choose locks that are safer and may not open without a key. An intruder who may want to break the glass panel to open the door by turning the inner knob cannot succeed in opening it. Also, ensure that your door frame is strong. You should consider the quality of the hardware to improve your door safety.
Your home should have a security system that supports monitoring and home automation. Maybe you are wondering why you need an intruder alarm system. An intruder alarm system is an interconnected device that protects a facility against intruders and notifies the owner of any violation.
There are many benefits of installing an alarm system. A major benefit is deterring burglary before it happens. Of course, burglars and intruders don't want to get caught. An alarm system will protect your home from break-ins. With an alarm system in place, once an intruder is detected, motion sensors are triggered and an alarm will sound to notify on a break-in to your home. It will also provide you with peace of mind even if you're gone for long periods. By installing a residential or commercial alarm system, you are assured that your home is secured, monitored, and protected.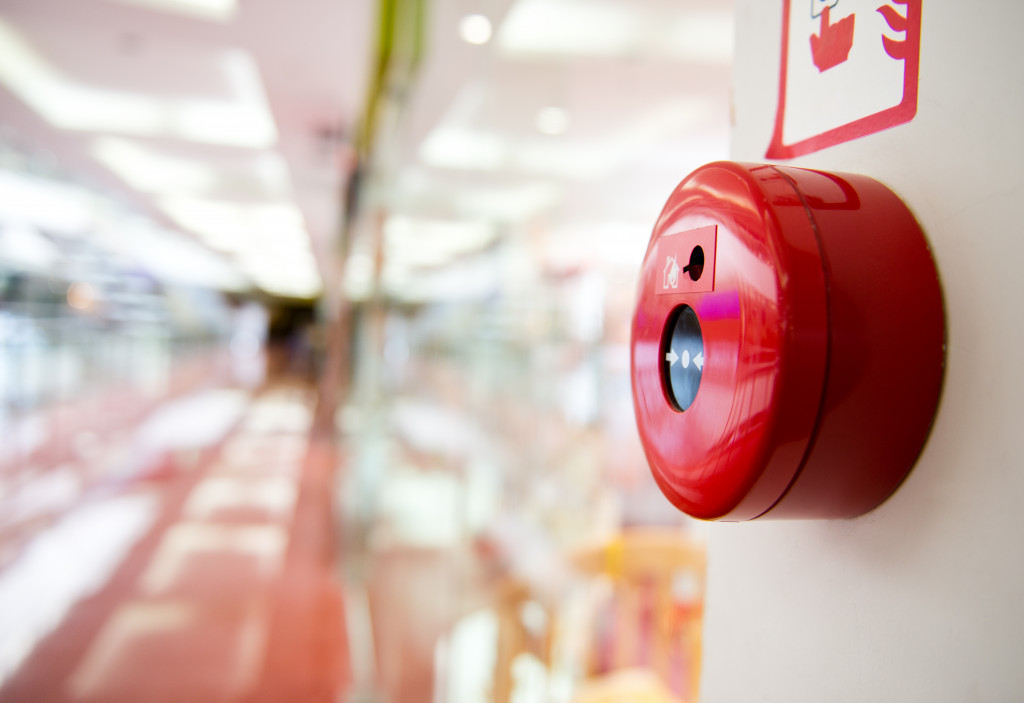 There is a range of alarm systems that you can choose from based on your needs. If you have kids and pets, you can choose advanced systems that are equipped with cameras. If you're ready to take the next step to protect your home and your loved ones and gain that peace of mind, you should install a reliable intruder alarm system. There are experts with years of experience who will help you choose a perfect system to match your needs and install it in your home professionally.
Intruders may use your landscape as a hideout before making their way to the entryway. Therefore, consider placing exterior lighting strategically and removing shadows and dark spaces in your yard. This will reduce much of the space that burglars may feel comfortable hiding before breaking into your home.
You may consider thinking like a burglar when placing lights on your outdoors. Find any access points that may be dark and hidden and add lighting to those areas. If you have many doors or windows on the side of your home, you can also add some light. By lighting up the outdoor area, no one can go unnoticed. Also, put lights in the garden, around the swimming pool and staircase.
Windows are also a point of access for intruders. To guarantee the protection of your house, inspect your window locks and ensure that they cannot be opened from the outside. Consider locking and testing your windows to see if you can open from the outside. If you feel like the locks are not strong or secured, you may consider buying new locks that may not permit opening from the outside.
These home security tips can help in improving the safety of your home. By considering these tips, you can do more to create your peace of mind and protect your home and loved ones.