There are many different aspects of a business that need to be taken care of for it to run smoothly. One thing that often gets neglected is the technology needed to keep everything running smoothly. By making proactive investments in your business's tech infrastructure, you will be able to ensure that your company is well-positioned for the future. It can be tempting to spend all of your time on day-to-day operations and neglect the technology that keeps everything running, but by doing so you're leaving your company vulnerable to downtime.
We have compiled some information about why proactively investing in your business's tech infrastructure is important as well as how you can start improving it today!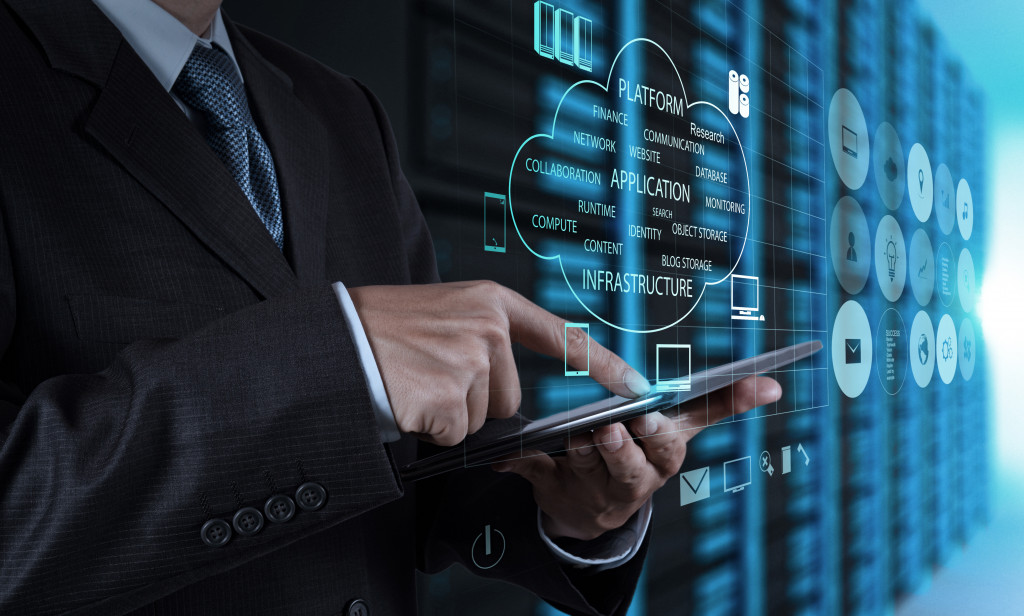 Evaluate your current infrastructure and identify areas of improvement.
Are your systems redundant? Do you have a backup plan in case of disaster? What kind of contingency plans do you have in place?
These are all things that you need to take into account when evaluating your current infrastructure. By taking a look at where your business is weak, you can start making the necessary changes to improve it.
Make an improvement plan
Once you've identified the areas of your infrastructure that need improvement, it's time to make a plan for how to fix them. This might involve hiring IT solution services to help you out, or it might mean upgrading your systems so that they are more reliable. Whatever the case may be, make sure that you have a plan in place to improve your IT infrastructure.
Furthermore, you should also consider investing in security measures to protect your systems from cyberattacks. By having a strong security protocol in place, you can help to ensure that your data is safe and that your systems are protected from outside threats.
Invest in redundancy to prevent downtime
One of the best ways to improve your business' tech infrastructure is to invest in redundancy. This means having multiple systems in place so that if one fails, the other will still be operational. By doing this, you can prevent downtime caused by system failures.
Back up your data regularly
Another important aspect of redundancy is backups. Make sure that you are regularly backing up your data so that you can restore it if it is lost or corrupted. This will help keep your business running even if there is a system failure or natural disaster.
Test your backups regularly
Not only is it important to back up your data, but you also need to test your backups regularly to make sure that they are working. If you don't test your backups, you won't know if they can restore your data or not. This could be a disaster in the making!
Stay up-to-date with the latest technology trends
It's important to stay up-to-date with the latest technology trends to make sure that your business' infrastructure is as up-to-date as possible. This might involve upgrading your systems, hiring new personnel, or simply staying informed about the latest advances in technology. By doing this, you'll be able to keep your business running smoothly and ensure that it is well-prepared for the future.
Use cloud computing wherever possible to reduce costs and improve efficiency
Cloud computing is a great way to improve your business' tech infrastructure while reducing costs. By using cloud-based systems, you can access your data and applications from anywhere in the world. This not only allows you to work from any location but also makes it easier to collaborate with coworkers. Plus, using cloud-based systems can help improve efficiency and reduce downtime.
Implement a Bring Your Device policy to increase flexibility and productivity
Allowing employees to use their devices for work purposes can increase flexibility and productivity. This type of policy can also help reduce costs by eliminating the need to purchase additional devices for the workplace. To implement a BYOD policy, you'll need to create a plan outlining the guidelines for using personal devices for work and make sure that all devices are compatible with your systems. You'll also need to have a backup plan in place in case of device failure.
You should also make sure that your employees are well-trained in using the technology that you have in place. This includes everything from computer systems to online tools and platforms. By ensuring that your employees are familiar with the technology you're using, you'll be able to minimize the risk of downtime due to human error.
Final Thoughts
With these steps, it should be much easier to improve your business' tech infrastructure so that it's reliable no matter what the circumstances are. Take these steps to make sure that your business is prepared for whatever happens next!