The world is digitally evolving. Nearly every aspect of life is achievable through digital technology, creating a seismic shift in how people live. Need to shop? You can go through shopping apps and retail store websites instead of wasting gas to visit the nearest mall. Want to learn a new skill? Tons of online classes and informative video content are all over the internet for free. Digital tools and programs continue to make life easier, but their most significant benefit involves attracting and engaging customers for different businesses. Business-to-business (B2B) companies are among those that benefit from digitalization the most, especially when it comes to generating leads.
Digital marketing is a primary focal point for B2B companies because it can help attract potential clients. Many websites and apps contain their targeted audiences. As a result, they pursue marketing strategies on those platforms. However, identifying which digital areas provide the highest chances of success should be the top priority to ensure efficiency. Here are the sites that offer the best outlook for B2B lead generation.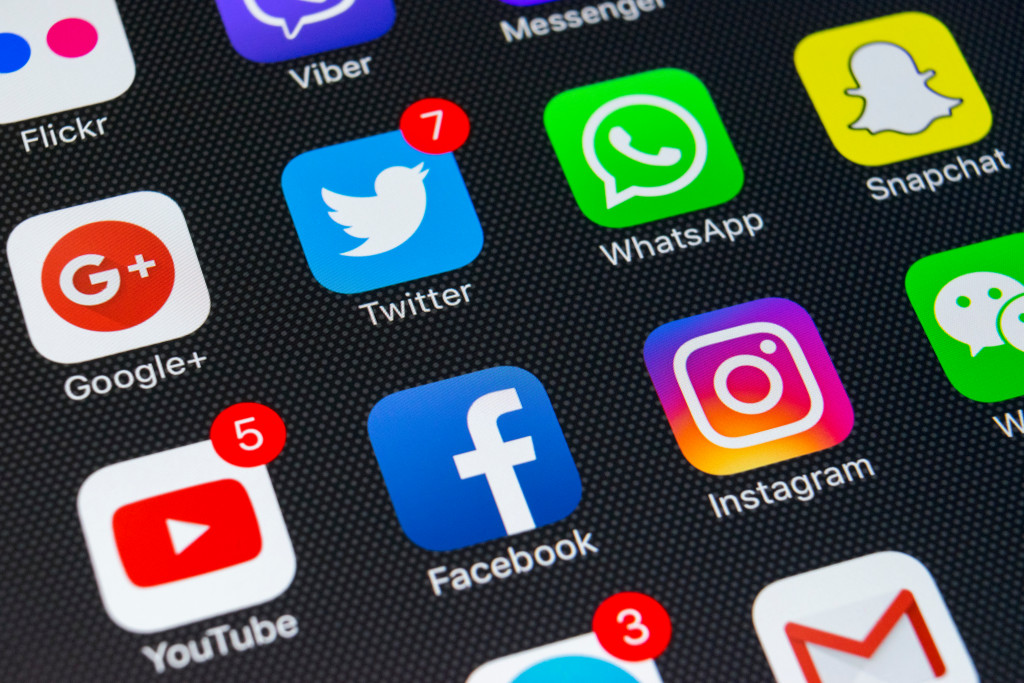 Social Media
Digital marketing didn't just bloom out of nowhere. There needed to be a catalyst to turn the heads of businesses looking for a better way to attract customers. The digital platform needs to be a popular trend beyond standards, creating a long-term solution that companies can invest in and profit from with resounding success. That catalyst is social media.
With over half of the world's population creating accounts on social media sites, it didn't take long for businesses to migrate digital marketing strategies there. Access to a wide audience and creative freedom are also attractive elements that companies can play with, making it more exciting to pursue social media marketing.
Social media content can come in different forms, piquing people's interests. There will be many trends to draw inspiration from, which means your monthly output changes every time. Boosted ads can also place your campaigns in interested users' feeds, creating a higher chance of converting leads into customers. Establishing a strong online presence is the first step, requiring active content creation and engagement.
LinkedIn
Social media might be the ideal starting point for B2B companies, but another platform offers more upside. LinkedIn is a professional networking site filled with users that boast their professional status to the public. It is a tad different from social media, where socialization with friends and strangers is the top engagement priority. On LinkedIn, executives and employees grow their professional networks by connecting. It didn't take a lot of time for B2B companies to realize that it is a platform rich in potential clients. As a result, they prioritized pursuing digital marketing strategies on LinkedIn.
However, it can be challenging to approach professionals on LinkedIn, especially when businesses do not dedicate effort and resources to establishing their profiles. Fortunately, your company can seek help from lead generation services on LinkedIn. They know how to approach potential clients professionally, ensuring that your campaigns are in their best versions before reaching out. LinkedIn marketing is a powerful tool for B2B businesses, as long as it's applied correctly.
Email
Nothing beats the classic when it comes to digital marketing. Email marketing has been around ever since the dawn of the internet, and it remains one of the strongest strategies for lead generation. Businesses can reach out to customers through their work email, ensuring they can benefit from the services you provide. With the many digital tools and programs available, you can find ways to reach out to thousands of clients every day, increasing the chances of attracting leads. However, crafting email messages can be a complicated task because there is always a threat of landing in spam folders.
Spam is the primary disruptor of an email marketing campaign's effectiveness. B2B companies need to be wary of the email composition, ensuring they do not automatically reach the spam folder upon sending. A few keywords could lead to that scenario, making it necessary to identify tabooed phrases. Sentences with the words "free" and "discount" might not make it past the algorithm. Fortunately, copywriters can create long texts without any issues. An email will always remain an effective marketing strategy. It might rely heavily on your digital marketing team's creativity, but the marketing tool remains an efficient solution if you want to attract clients.
B2B companies require lead generation to ensure profits and maintain operations. Whether campaigns are from in-house marketing teams or outsourced services, there is a need to get everything right to ensure customers always arrive. However, getting to know the platforms where your content and ads should be present will ensure efficiency.