Ever since COVID-19 has disproportionately affected our lives, academic institutions have done a great job of shifting learning online. From preschool programs to college curriculums, millions of students and teachers have to leave the physical classrooms in exchange for online learning.
Online teaching tools play a huge role in making learning possible amid a pandemic crisis. Since many of our children today are technologically adept, embracing online learning was fairly easy. These days, school-age children have become digital natives who have outpaced their parents' skills and knowledge in using high-tech gadgets.
As kids spend more time with digital screens, this causes serious concerns about their safety. According to the Child Online Safety Index, 60% of eight to 12-year-old kids are prone to cyberbullying. For this reason, parents and educators need to keep children safe and monitor their activities online. Knowing the right strategies to keep them safe during online learning will ensure the preservation of their well-being.
Evaluate the safety risks of websites used by children
The rapid transition to online learning as a response to the pandemic left many academic institutions unprepared. As a result, teachers and academic authorities have limited opportunities to carefully evaluate the safety risk of online platforms for teachers, students, parents, and school leaders.
Don't waste time inspecting the level of security of online platforms and websites. The internet offers plenty of online resources to make the process easier and faster through safety assessment tools and guidelines. Consider the specific child safety risks students and staff may encounter concerning changes in school procedures. Review the current procedures and policies and strengthen them if there are any weak points.
In turn, parents should assess the school's preparedness to respond to these risks. Schools should have well-planned mitigation strategies and methods to implement them.
Most online schools today use various digital collaboration tools, such as learning management systems and videoconferencing software. Cybercriminals target platforms with poor security features by causing safety risks that require mitigation and prevention strategies.
Educators should take critical steps to pick the right learning platform and manage proper student behavior within a digital environment. Do this by reviewing guidelines on the proper use of online collaboration tools, such as securely logging out webinars and blocking inappropriate chats and calls.
Enhance policies on the use of digital tools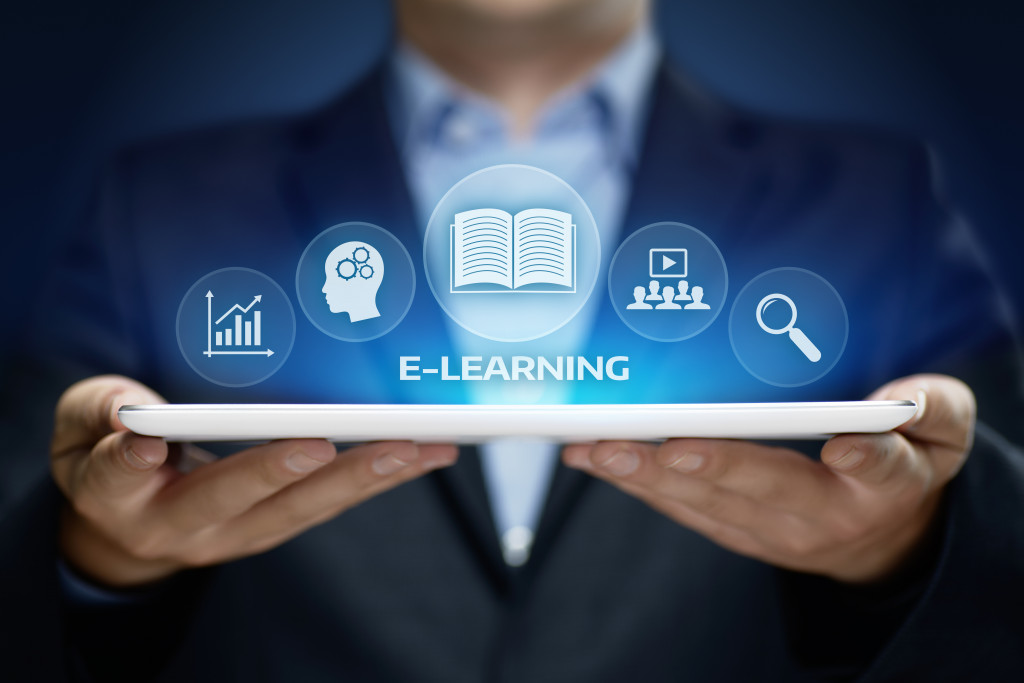 Schools must ensure all teaching staff understands the procedures and policies surrounding the use of online platforms and how to access them. These address various issues, from privacy policies, rules of conduct, professional standards, acceptable social media behavior and ICT use, and mandatory reporting of child safety risks.
Administrators should also train teachers and parents about reporting and identifying when a child is at risk or encounters harm online. This should be included in the school's policies under child protection.
Schools, teachers, and parents should also be aware of child protection agencies for guidance on reporting and detecting if a student is facing abuse, neglect, or any form of harm. Academic institutions must also establish child-safe environments and cultures that ensure a safe online and physical environment. This is critical to promote the child's well-being while eliminating opportunities for students to get harmed.
If anything goes wrong, teachers and parents should know how to respond if a child has faced harm or abuse while using digital learning tools. The school procedure should serve as their guide for reporting incidents and providing pieces of evidence.
Keep students informed
Apart from parents and teachers, students also need guidance about behavioral expectations and proper use of online learning tools. Students must have access to classroom schedules, contact times of their teachers, an appropriate learning space at home, and devices with strong security features.
Cyberbullying and image-based abuse are two common issues that endanger child safety. These include different forms of threat that humiliate, harass, and intimidate young people under 18.
The school should set policies for online interactions between teachers and students. Students should also be aware of the procedures in case something goes wrong while they are online. Teachers should also inform students about the consequences if they disobeyed proper etiquette and expectations. Emotional support and counseling are also necessary to educate the child about proper online behavior.
Whether we like it or not, the role of technology in our children's lives is getting more prominent than ever. Thus, it is the parents' responsibility to protect the children's well-being from all the safety risks online. Active participation in children's learning can make a huge difference in their school performance and overall safety.