The internet is a powerful marketing tool, and it's not just for big companies anymore. A well-designed website can bring in customers from all over the world, regardless of how large your company may be. But with so many businesses now online, how do you make yours stand out? How do you keep people coming back to your site again and again? You need an effective strategy that will help you strengthen your small business' online presence. Here are some tips on what to consider when developing a successful plan:
1. Create an engaging design
The first step in any good marketing strategy is to create something that grabs the audience's attention. Give them something worth sharing, and they'll spread the word for you! A captivating image is an excellent place to start. If you sell clothes, make sure you show your product in action and use images that pop. Many online retailers post multiple photos of models wearing their products and highlight the most interesting details. Remember that it's vital to keep each page unique so people will return to learn more about what you have to offer.
2. Identify your target audience
Whom are you selling to? What are their interests? What keeps them up at night? Answer these questions if you want your business' website content to be effective. It might take some time, but this research is essential for getting people engaged with the site since it gives them an idea of what they're getting into before they even look. The more personalized your approach, the more likely you will build trust with your customers.
3. Promote SEO best practices
Search engine optimization (SEO) is key in today's market because most people rely on it to research products or services before they make a purchase online. SEO helps keep your website high in search engine rankings by ensuring that all the web pages are easily accessible and crawlable by search engine bots. This will give you higher visibility in organic search results, which means more exposure for your brand name. Seek the help of an SEO company if you need assistance.
4. Keep content updated regularly
It's important to have fresh blog posts on your site so users can view new material whenever they come back to visit. Displaying current information is another way of showing credibility, and it makes potential customers feel more comfortable doing business with you. At the same time, your old posts should remain visible because they contain helpful information that deserves to be seen again. And don't forget about social media! Use Twitter or Facebook to share blog posts and other newsworthy updates with your audience so people will learn about your updates even if they only visit occasionally.
5. Consider customer opinion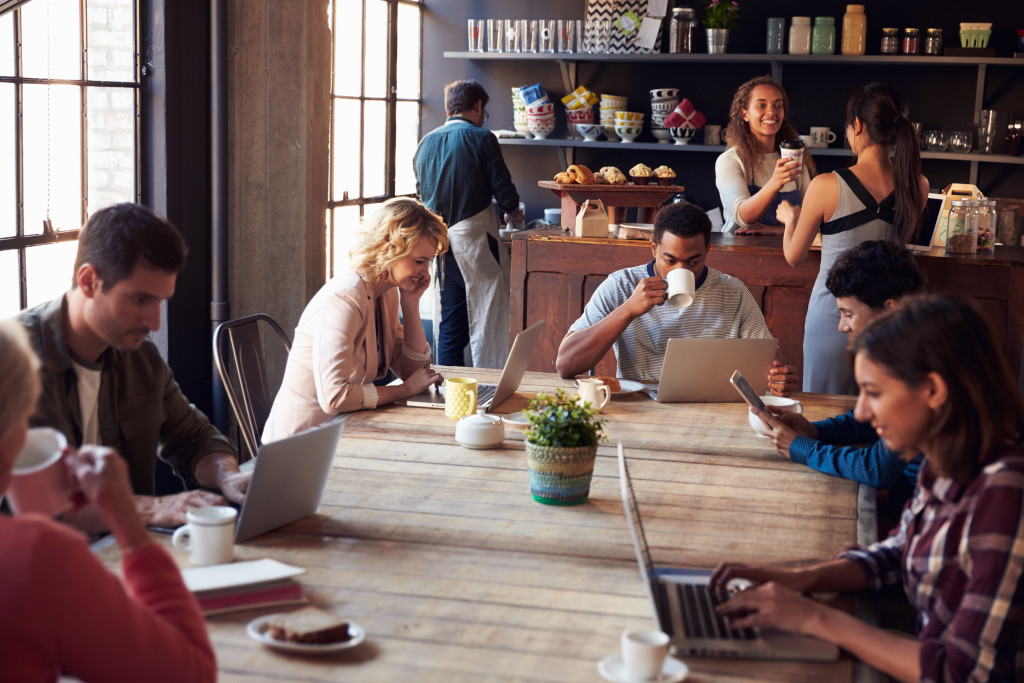 Surveys are a great way to find out what people expect from you and get their honest feedback about how you can improve services or products for them. It's important to hear their voices because it lets you know where shortcomings lie and what features need improvement. By asking questions such as, "How does our service compare to other providers in the industry?" you're bound to get information that makes your business stronger and more competitive.
6. Build a strong, secure website
Since you're going to be dealing with financial transactions and sensitive customer information, you need a site equipped with the latest security features. In addition, your site should also be easy to navigate so users won't get lost when they try to find the information they want. At the same time, make sure it's compatible across different browsers and devices from desktop computers to tablets and smartphones for convenience purposes.
7. Make it mobile-friendly
With more people using smartphones these days, it's essential to have a mobile-friendly webpage design because users may lose interest if your pages take too long to load or aren't optimized for their screens. Google has even made changes in how search results are displayed on mobile platforms to give preference to mobile-friendly websites. So if you don't take this into account, users may not find your business at all!
8. Have easily accessible contact information
This is important because it lets people reach out to you should they need anything or require more information about the products/services you offer. It's good practice to include options for users to connect with you on social media channels like Facebook and Twitter in addition to email addresses, phone numbers, postal addresses, etc. This way leads them through the process of finding the right contact option for them so that they can solve their query themselves instead of getting in touch with a customer service representative, which saves both time and money in the long run.
When it comes to establishing a strong online presence, knowing what to do is just as important as knowing what not to do. Some practices may seem like good ideas but hurt your website's performance in the long run. If you're not sure where to start, find an experienced web designer who can help you develop a strategy for success. A well-designed site can boost traffic and leads, which will ultimately result in exponentially increasing your revenue.